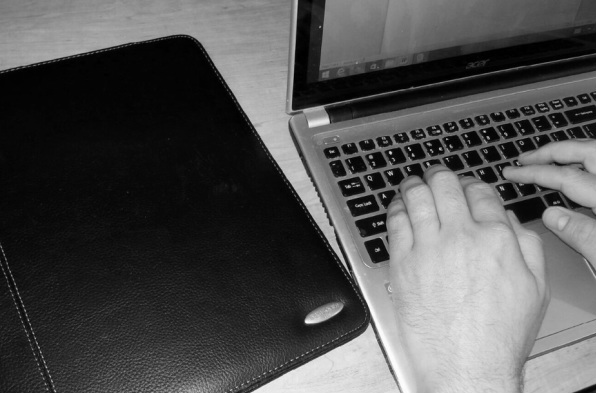 Managing your time as an entrepreneur is one of the most important day-to-day struggles you will face. You will need to delegate, forgo time-wasting tasks, and determine the most effective ways to utilize your time.

Many young entrepreneurs read regularly, if not addictively. We soak up all of the information and knowledge available to us. Although we make time to read, we often don't take time to write.

Other than simply not taking the time to write, there are other roadblocks that get in the way. A Silicon Valley entrepreneur I know recently stressed concerns about how the content he's been writing is published. He was not concerned about strategy or confluence, but the perception by others that he's spending too much time writing.

Can an entrepreneur spend too much time writing? Possibly, but I'm going to go out on a limb and say that writing is one of the most important and beneficial things a founder can do. No matter how big your workload is, as an entrepreneur, it's your duty share your story. Here are four reasons entrepreneurs need to write.

1. Customers Want to Relate to You and Your Mission

Consumers are more conscious about their spending decisions than ever before. They want to know that they are supporting a responsible company with a positive vision and mission. Being relatable as a founder and connecting with consumers can be your strongest and most effective marketing effort. Companies with great stories and missions have been able to gain massive followings.

2. Differentiation

When it comes to separating yourself from competitors, every little bit of extra effort counts. By sharing your story and consistently writing, you can shape the image of your brand and differentiate yourself from similar companies, services and products. I'm more likely to buy a shoe from Tony Hsieh or Blake Mycoskie than from Phil Knight, and it's because of their story. Hsieh and Mycoskie have different models and missions, but both are focused on sustainability and developing a strong corporate culture. Both are also very good at sharing their message through their writing.

3. Have It in Writing

The world can't see what's inside your head until you share it with the world. Becoming a thought leader and sharing your mission is easier to do with writing than saying it out loud to everyone you meet. Employees, customers, investors, and other entrepreneurs are actively searching for tips, advice and information. Share what's in your head. People want it and will listen to you.

A side benefit of having your thoughts in writing is to keep yourself focused. You've created a mission statement to keep your company focused and to communicate to others what your company stands for, now do the same for yourself.

4. Storytelling sells

Our lives revolve around stories. Multi-billion dollar companies like Netflix and RedBox depend on our infatuation with stories to keep their businesses growing. Countless industries thrive due to the power of storytelling. The music industry, the arts, museums, fashion, travel, and even the auto industry use storytelling to target customers and build their brands. Never underestimate the power of your story. If shared effectively, it can influence people to trust you and buy into your brand.

Get started

You don't have to be a wordsmith to write and you don't have to compose a 20,000 word book to make an impact. Start by picking a topic that you are passionate about and create a short outline with a working title and 4-5 main points. If you're having trouble putting it all together or can't find enough time to write, read the work of entrepreneurs you admire, and consider reaching out to a ghostwriter. Start a free blog and share your work with your networks. Get as much advice and criticism you can to improve your writing as fast as possible.

Share your story. Get started today!