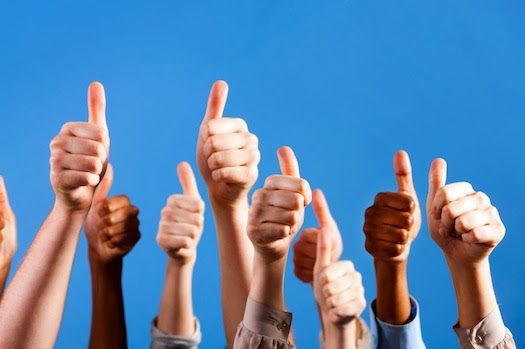 "He who trims himself to suit everyone will soon whittle himself away."~Raymond Hull
I suffer from YESitis – the inability to say no. This infliction doesn't exist, but I'm seeking a cure regardless.
Recently, I was asked what my greatest accomplishments in life have been so far. It seemed like an easy enough question, but it was hard to pinpoint what I thought qualified as an accomplishment. Thinking back on my memories and 'accomplishments,' I noticed that I was the proudest of times when I successfully helped others. From making an introduction that benefited both people to helping a student take their business to the next level, I got a sense of pride and fulfillment from these instances. I always had thought that money and personal success were motivators, but looking at the legacy I want to leave and what makes me happy, it's guiding and providing value to others that makes me tick.
Due to the internal joy received and my craving to help others, I also aim to please everyone I come in contact with. 'No' is a foreign and ugly word that I try to avoid at all costs. The ability to say no is simply not easy for some of us. Whether it's because of the need to please others or out of fear of their reaction, we often avoid 'no' even when it's the best choice available.
I have benefited greatly from trying to help others, but it has also taken its toll. My wonderful wife and several others have tried time and time again to stop me from trying to please everyone, but it's not an easy habit to break. I decided to take a step back and look at how pleasing everyone hurts us and our careers in hopes to be more aware of when saying no is appropriate. Here are five reasons trying to please everyone can ruin your career.
Overextension
Not being able to say no is bound to lead to overextension. No matter how productive we are with the time we have, we all have our limits of what we can actually do. In a Lifehack article titled
6 Signs You Might be Overextending Yourself
, Tina Williamson describes the downfalls of allowing yourself to become overextended.
"You need to hear this: if you're being flung in every direction, then you're not really following through on anything or doing
anything particularly well.
Your internal foundation will be shaky; health, money, relationships and work will eventually crack.
What's even worse than that is the speed with which your life will fly by without enjoying all the simple moments, these moments which are
your life."
It's a scary picture, but one that's important to keep in mind. If you've packed your workday full of non-vital tasks, how can you expect to have enough time to perform the core functions of your job?
I am entering my second workweek with a virtual assistant who is helping me schedule my time effectively and prevent my grand delusions of what I can actually accomplish in a day of work. Schedule your days religiously and make sure to have a clear understanding of what you are capable of.
Recommended Reads:
6 Signs You Might be Overextending Yourself
,
Fifteen Simple Strategies for Kicking Stress
,
The Power of No (book)
Prioritizing
Our lives and work operate on priorities. When we accept too many additional responsibilities, the tasks we actually 'need' to get done are pushed down on the list. To our employers and co-workers, this often looks like procrastinating, but in reality, we are not being effective in the way we prioritize our work.
Make your primary work responsibilities top priority and don't push them down on the list for anything. By allowing some wiggle room with a small portion of your time each day, you can still fill your need to please others without sacrificing the priorities that are important to your employment or business.
Nobody Likes a Pushover Except the Pusher
Unfortunately, pleasing everyone removes your spine in the eyes of others, and they can be quick to pounce on this opportunity. Doing tasks and providing value to others is such a benefit, they will tend to take advantage of this at every possible opportunity. You don't have to push back, but help the pushers understand that you need to be able to get your work done as well, and you can't afford to do all of their work on top of your own.
Delegation
One of my biggest weaknesses is my inability to delegate tasks to others. Even after hiring a virtual assistant, I still struggle with handing off tasks. Leaders need to have the ability to delegate tasks to others. We can't expect to advance in our careers and jobs without being able to find and recognize valuable people that can handle important tasks, and giving them the ability to complete them and grow.
Focus
What are your big picture goals in life or your work? Are all of the extra tasks and hours you're giving to others helping you realize these goals or taking you further away from them? There is a very delicate balance here that I have yet to discover, but when the cost of your time helping others is greater than the momentum it provides you towards your mission and goals, it's time to reconsider and hone in on your focus.
Additional Reads:
Why Pleasing Others May Hinder Your Career Growth
,
Stop Trying to Please Others
,
Is People Pleasing Keeping You From Pleasing The Right People?
Have tips to help or thoughts on why pleasing everyone is harmful to your career? Please share in the comments below.__________________________________________________________________
Interested in Why I'm Publishing 365 Times in 2015? Read the first post of 2015 here!
Want to be a part of my series? Share topic ideas or volunteer for an interview in the comments below.
Michael Luchies
is the Founder of TrepRep, Director of Content Programming for Pursuit,
Interview Editor for
Under30CEO
, Entrepreneurship Lecturer at Illinois State University,
TEW 2 contributor
, and writer of all things entrepreneurship. Connect with Michael on
Google+
,
LinkedIn
,
Facebook
and
Twitter
.