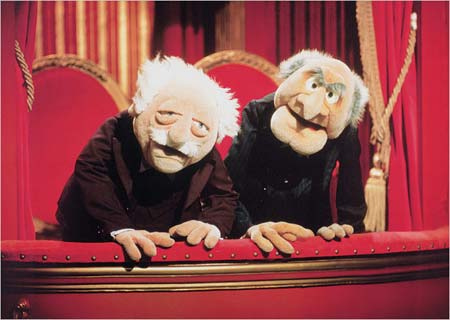 If you don't like it, then stop reading my articles!!!
Wait, what the hell was I saying?
Looking back at the way I took criticism early in my writing days, it's the complete opposite of what I should've have been doing. Criticism is the validation of making an impact on the reader. No, you may not have had a desired effect, but you did have an effect – something that millions of other writers fail to do on a regular basis.
Engaging the reader is a lost art and much more difficult than it gets credit for. If you are getting regularly criticized, you're doing something write (see what I did there?).
I recently decided to embrace criticism and work to elicit reactions from viewers. While I won't troll grammar police by leaving poorly structured sentences or misspelled words for readers to call me out on, I now actively seek to engage my audience, even if some don't care for my work.
In order to do this and keep my mood positive on a regular basis, I needed to embrace criticism instead of letting it get me down and stall my writing momentum. Here are five ways to embrace criticism as a writer.
How to Embrace Criticism
Whether positive or negative, a comment on an article is a chance to engage with the reader, troll or even a spammer. How you handle each comment, if done so by responding, will be viewed by others and should be done carefully. Most commenters don't expect to get a direct response from the author and are pleasantly surprised when they do. Even those who comment in jest or with criticism will respect the author's direct response to their comment. Don't pass up opportunities to engage your audience.
Someone taking the time to read your article, even if to troll you and bring up politics or to find grammatical errors, directly benefits you. Thank every reader you can. Find out what they are looking for and how you can help them by continuing to provide value to them. Some form of "thank you" or "I appreciate you reading" is a part of nearly every response I give to a positive or negative comment.
Criticism is one of the best ways to find ideas for new articles. Use the information provided by skeptics to help come up with new ideas and to consider alternative viewpoints and possible points of criticism before you write your next piece. You can also gather information about what headlines elicit reads or clicks.
We all make mistakes, and people are looking for them. I often send polite corrections to authors and friends I respect, and welcome the same. Although I don't leave the corrections in the article comments, even those can be used to strengthen your writing. Take a humble approach to corrections and thank people for pointing out your mistakes.
Don't ever try to get rid of critics. Having people criticize your work means you're doing your job. One of my most and least favorite sports commentators has noted that he isn't doing his job if he's not hated by at least half of the show's audience. Track your feedback to help analyze the responses from your different types of writing. What post received the most comments and why? What posts haven't gotten any response and what can you do to change that? Use feedback to improve your writing strategy and analyze your work.
Thank you for reading, and feel free to criticize this piece in the comments below!
__________________________________________________________________Tomorrow's Post: How Writing Helps Customers Relate to Your Business
Interested in Why I'm Publishing 365 Times in 2015? Read the first post of 2015 here!
Want to be a part of my series? Share topic ideas or volunteer for an interview in the comments below.
Michael Luchies
is the Founder of TrepRep, Director of Content Programming for Pursuit,
Interview Editor for
Under30CEO
, Entrepreneurship Lecturer at Illinois State University,
TEW 2 contributor
, and writer of all things entrepreneurship. Connect with Michael on
Google+
, LinkedIn
and
Twitter
.