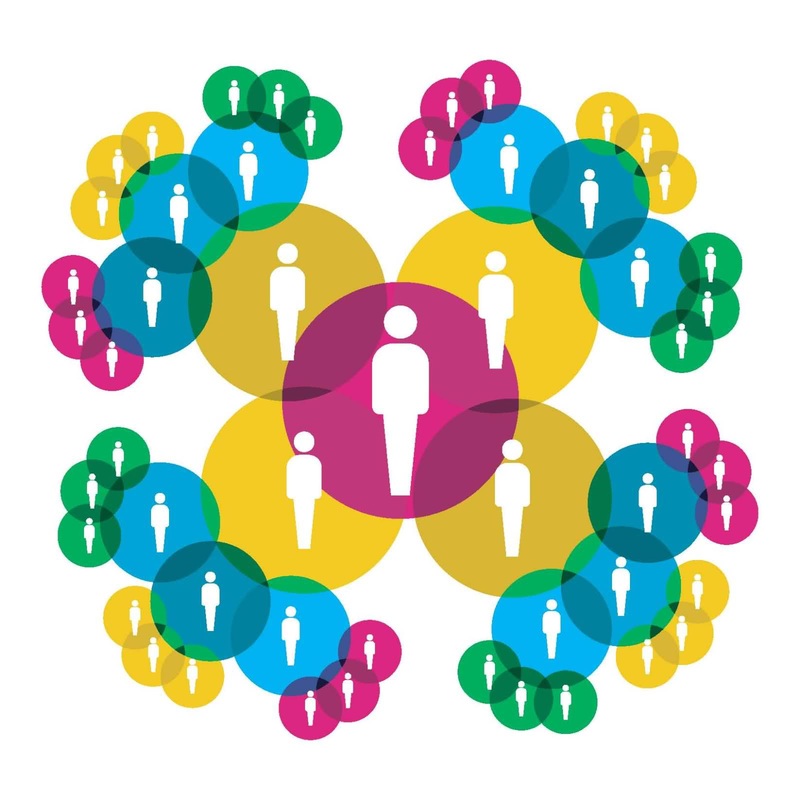 "Dude, we just had a meeting and my boss passed out one of your articles! You're a rockstar."
The text, received from a friend who works at a $50B company, made my day. It also led to an offer for an interview by his manager. While I turned down the opportunity for the interview, the impact of my writing in terms of networking became clearer than ever.
Business professionals, entrepreneurs, and leaders frequently read and write and seek out others who do the same. Your writing will earn you respect among your peers and will help you expand and engage your network. With every valuable piece of content you provide, you're building a small amount of equity with each reader. When you build up enough, which could be after just one article, this equity can influence a decision. Whether to add you as a connection on LinkedIn, email you through a contact form on your website or share your article with others on social media, these decisions will help further build your network.
On January 1, I began my mission to publish an article every single day of 2015. After three weeks, it's clear to see the positive impact on something as basic as my LinkedIn profile. Outside of pageviews and comments, I also have had four phone interviews from people who contacted me due to my new content. I'm not recommending you publish every day, but by starting to produce engaging and valuable content on a consistent basis, you can take your network, which will help gain you access to new opportunities, ideas, and possibly business, to new heights.
There is more to online writing than to post and share. Sure, this works, but just because I'd eat a hamburger with ketchup and mustard doesn't mean that a double quarter-pounder with a fried egg and avocado on top wouldn't have a greater effect on me – one that I would want to share with others. In addition to sharing your content on social media, here are 6 Great Ways to Build Your Network with Writing Content:
Guest Posts and Contributions
Utilize the audience and influence of others to help you connect with more people. Search for blogs, websites, magazines, and books looking for contributors. Not only will this help your SEO efforts, it will expose you to a new group of people that may benefit you and your business.
A personal website and blog may both seem like unnecessary efforts due to other tools like
About.me
and
Medium
, which are extremely easy to setup and free, but there is still a lot of value to gain from creating both. Your unique site and blog will help establish your personal brand the way you want it to without restrictions, and the blog will allow you other ways to network (mentioned below), which are hard to do on external sites that you don't own or manage.
Offer Guest Contributor Opportunities
Just as you should be finding places to contribute to, other professionals are looking to do the same. Put up a call for contributors on your blog to attract writers and experts in areas that you are involved in. This will not only strengthen your blog, it will bring people you wish to network with to your doorstep. I put a call to action at the bottom of my articles published on LinkedIn and have received several inquiries from people I want to work because of it.
Influencers track who are talking about them and who share their articles. To curate content on your blog, search for relevant news stories and opinion pieces to quote, and then add your own thoughts. When sharing information about the post on social media, make sure to tag the original author and publication in your post.
Commenting and Sharing Others Work
Similar to curating content, taking an active role in other writer's work will make it very easy for new people to find yours. Leave insightful and non-promotional feedback on every article you read, and you should see positive results. This works especially well on LinkedIn.
Interview Those You Admire
An interview request, even if unwanted is a flattering experience. Use interviews to provide your website with content and strengthen or start a new relationship with the interviewee. Make sure this content aligns with the focus of your blog/website and try to add as much value to your interviewee as humanly possible. You will honor them with the request, and add value to their brand by sharing the interview content with others.
Bonus Tip:
Add your latest article/blog post to your email signature. Just make sure to update it with each new piece you publish.
Selfish Bonus Tip:
Email
me if interested in getting involved with my series, or if you need a little boost getting your content off of the ground.
Related Good Reads:
__________________________________________________________________
Interested in Why I'm Publishing 365 Times in 2015? Read the first post of 2015 here!
Want to be a part of the series? Share topic ideas or volunteer for an interview in the comments below.
Michael Luchies
is the Founder of TrepRep, Director of Content Programming for Pursuit,
Interview Editor for
Under30CEO
, Entrepreneurship Lecturer at Illinois State University,
TEW 2 contributor
, and writer of all things entrepreneurship. Connect with Michael on
Google+
,
LinkedIn
,
Facebook
and
Twitter
.