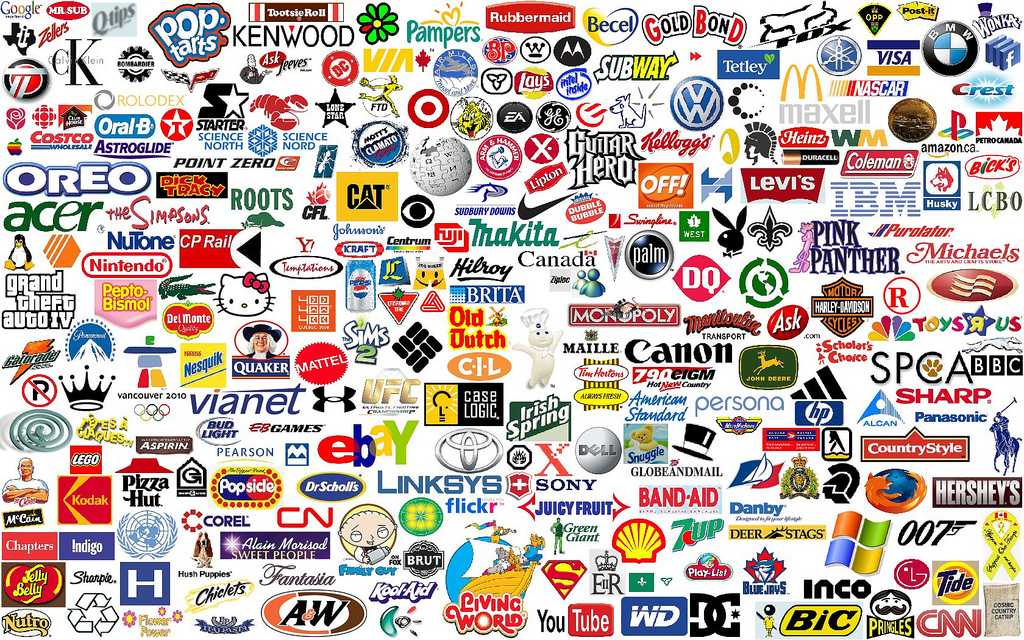 Names are important. The success of a product or service will always depend on the quality of it and the amount of value it provides to others, but one of the most important tools to attract initial interest and customers is the name. Just as the first
8 seconds
of a website will determine if the visitor will stay -- the name is often the first interaction someone will have with your brand and it can be the difference between buying your product or service and going in a different direction.
In
7 Reasons I Freelance for Less Than I'm Worth
, I detailed my passion for helping entrepreneurs and the joy I get out of working on short-term creative projects. My most successful offering is business naming services. As a freelancer, I've been able to name hundreds of blogs, businesses, products, and services. There is something very special about seeing a storefront or a beer bottle featuring a name that you helped create.
While creating these names, I've run into a lot of challenging requests and topics, which forced me to create a process and questions that I ask every entrepreneur I work with. These questions will help you think about your brand in a different way and put yourself in the shoes of a potential customer. Here are the 6 specific questions you should answer before naming your business.
1. Who are your competitors and how will you be different?
Identifying your competitors will help you get a better understanding of the marketplace and how you will separate yourself from the competition. Not only do you need to differentiate yourself with what you offer as a product or service, you need to have a competitive name as well.
Create a short list of competitors (5-10 direct competitors) and detail what you like and dislike about the name of each. When going through the creative process of choosing a name for your business, make sure to stay away from options that are too close to competitors.
2. Who is your target market of one?
The world's best writers target a market of one. They have a specific profile of who they are writing for and why that person will want what they are writing.
Stephen King
writes every book for his wife Tabitha, knowing that if she loves his work then millions of others will as well. Just as the focus of your business needs to be clear – so does your target market. Know who you are going to sell to and cater to their needs.
3. What problem are you solving for them?
To be able to provide the best service to your customer of one, which was identified above – actively think about what problem your customer has that you will be solving. As
500 Startups Founder Dave
McClure put it, "Customers don't care about your solution. They care about their problems."
4. What is the most important message to get across to your customers?
You may only have a few seconds to tell your potential customer one small piece of information to get them to give you a chance. What do you want that message to be? You only have one shot at this, don't waste it by providing a name that your customers won't care about.
5. What would you expect your ideal customers to search in Google to find your services?
A simple but useful question to think about is how your ideal customer will search for products and services. Since it's likely that a large percentage of your customers will come from search, you need to have a good grasp on what people look for. This does not mean you should come up with a business name full of keywords, but it does mean you need to consider that they will see your name after searching and make a quick decision whether or not to click on it.
6. What type of name best fits your business?
If you're creating a financial app for college students, you probably don't want to name it Reliable Financial Application. Even if your personal preference is for a descriptive or professional sounding name, if your customers don't resonate with your business name, you're going to have a hard time attracting users within your target market. There are hundreds of different angles and techniques to use, but go back to the one person you are targeting from above and make sure that this approach is attractive to that type of customer.
Moving Forward
By going through this process, you should have brand new ideas for the name of your business. I recommend taking the answers you've created and come up with a list of keywords (50-100) that fit the different aspects of your business. These can be specific traits, feelings, descriptive words, Latin translations of words, or anything that you feel aligns with your business. Play with these words to come up with rough ideas that you think would fit the business.
You will still need to get feedback from your target market and check your names against trademarks and for domain availability, but you should be a lot closer to your perfect business name than you were before answering these questions.
Recommended Reads