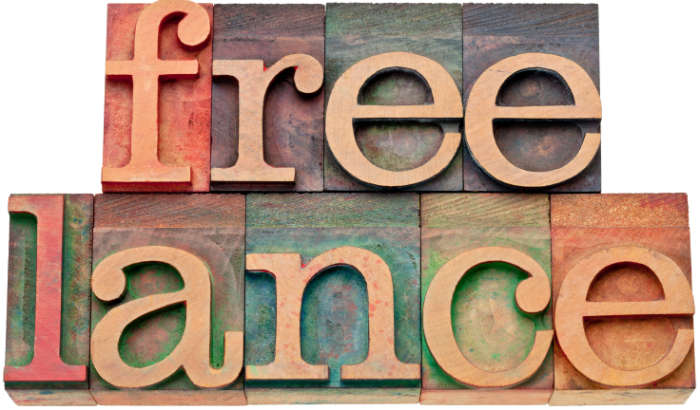 Opportunity cost is not always as simple as time spent vs. money earned. When looking at whether to do something or not, If I get more value in return than effort/time/money spent, I'm likely to make a deal. But, it's often hard to determine the overall value of a 'job' if the money received is little or non-existent. Welcome to the world of microentrepreneurship – where people provide products and services for the amount of a value meal at a local fast food restaurant.
Over the past three years as a seller on Fiverr, I've been able to complete 476 projects for a measly $5,276.00. At an average of just over $11 a project, how can I justify the countless number of hours I've spent working with entrepreneurs and fellow service providers at a rate I would normally laugh at? The sad part of this story is that Fiverr is a step up from writing contributed articles for the now non-existent Yahoo! Contributor Network, where posts would frequently go for three or four bucks a pop.
It's not always about the money. Here is why I often choose to freelance for less than I'm worth.
Passion
There are times in life when in order to pay the bills you have to do something you hate. As an entrepreneur or freelancer, you get the opportunity to choose what problem you want to solve, what people you want to help, and how you want to approach it on a daily basis. What is greater than that? I quit my 'day job' to work on what I wanted to, but there are still times when the dirty work needs doing.
Freelancing gives me an opportunity to work on projects that I find extremely interesting and am very good at. The pay is low, but the payoff emotionally and the energy I get from doing this type of work helps make up for minimal financial gain I receive.
Variety
For many of us with entrepreneurial backgrounds and interests, working on the same thing for more than five minutes can be difficult and boring. Getting to work with a new entrepreneur and business with every new gig is exciting and helps me power through other tasks I might not care for as much.
Instant Gratification
Especially as someone who works virtually, getting feedback on the work I've done within 24 hours is a big bonus. In my previous 'real job,' it was often months in between getting feedback on my efforts, which drove me crazy.
Ease of Use
Creating and perfecting the what you offer is an ongoing process, but platforms like oDesk, Fiverr, and Etsy make it extremely easy to make money off of your talent in a couple of clicks.
Experience
I have learned too many lessons through offering freelance services to count. From how to deal with a picky customer to know when a job isn't worth taking before making the deal – there are many entrepreneurial lessons to learn through freelancing.
Resume'/Credential Builder
Being able to show your work, testimonials, and success as a freelancer can help build your personal brand and make you an attractive candidate for a 'real job'…if that's what you're into.
Leads
Freelancing websites try their hardest to prevent from contact outside of their platforms, which honestly sucks. Fortunately, satisfied customers are often willing to take an extra step to work with you in the future if you make it possible for them to find you off of a particular site. Leads have been few and far between, but I somehow lucked out and found my perfect customer, who I have now been working with, providing writing services for them for over a year on a regular basis.
For me, the benefits have kept me coming back for more work year after year. If you're just looking for the best way to make money, you can probably find better ways to make a buck, but some bucks aren't worth making. Want to see what I offer starting at $5?
Visit my Fiverr profile (Mdluchies).
__________________________________________________________________Tomorrow's Post: TBD! Hope You Join Me for the Surprise.
Interested in Why I'm Publishing 365 Times in 2015? Read the first post of 2015 here!
Want to be a part of my series? Share topic ideas or volunteer for an interview in the comments below.
Michael Luchies
is the Founder of TrepRep, Director of Content Programming for Pursuit,
Interview Editor for
Under30CEO
, Entrepreneurship Lecturer at Illinois State University,
TEW 2 contributor
, and writer of all things entrepreneurship. Connect with Michael on
Google+
,
LinkedIn
and
Twitter
.