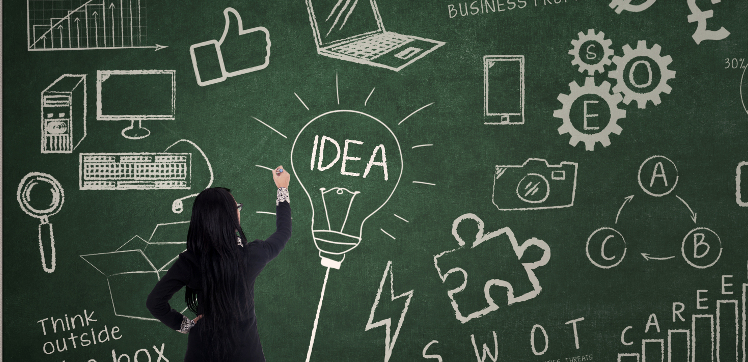 "
Entrepreneurship education
seeks to provide students with the knowledge, skills and motivation to encourage entrepreneurial success in a variety of settings."
While pursuing a bachelor's degree in entrepreneurship at Bradley University, I learned how to storyboard, write a business plan, and begin the process of pursuing a problem with a business-based solution.
Most courses consisted of group projects where teams of students were randomly put together to solve a 'problem.' The problems were discovered by discussing daily annoyances and restricted to a specific area, usually within campus. Teams were tasked with coming up with business-based solutions.
It seems like a practical approach, but does it get students any closer to starting an actual business?
The Problem with the 'Solutions'
The solutions that are created through this practice are rarely anywhere close to an actual marketable product. One of the 'problems' my team had to come up with ideas to fix was hair clogging shower drains. We came up with several bad ideas and were forced to select one of our 'solutions' to pursue for the sake of the class. We ended up with a small thimble-like metal net that would cover some styles of drains to prevent hair from clogging the pipes. There was no real market although we interviewed potential customers who wanted to help us with our school project. We also were not required to seek information about the feasibility of our solution or the manufacturing process. Needless to say, our solution didn't work, and neither did any of the other students' ideas. What's worse is that the process itself was not beneficial to becoming an entrepreneur.
The process is doomed from the start. Although seemingly able to allow each group to look into a real problem and come up with a product or service that fixes it, forcing an incompatible team with no relevant experience or interest in solving the specific problem hurts all involved in the process. Also, the restrictions on the creation of the idea and solution can contaminate the process and void any value the students would get out of this type of project. The idea validation process was also focused on telling people we know. They would've told us a ketchup popsicle sounded like a good idea because they wanted to support us, instead of telling the truth.
Businesses aren't built on strangers working together to fix a random issue, they are built on passion by passionate people who are able to solve a problem people are willing to pay to fix.
Where's The Passion?
Entrepreneurship can't be forced and neither can learning, at least not effectively. Businesses are a lot like relationships – if you try to force it, they usually end in disaster.
Entrepreneurial learning should be allowed to happen freely and evolve from a person or group's interest and passion.
Forcing students to come up with random solutions to problems they don't care about is setting them up for failure in the long run. There
is
value gained from this exercise, but few businesses are actually built this way.
I learned how to come up with crap to fix things that weren't broken and was foolish enough to think I was the right person to lead the charge. Instead, these projects either end in me losing interest or failing miserably.
Is the current format of entrepreneurship education actually helping to create entrepreneurs? Comment below.__________________________________________________________________
Interested in Why I'm Publishing 365 Times in 2015? Read the first post of 2015 here!
Want to be a part of my series? Share topic ideas or volunteer for an interview in the comments below.
Michael Luchies
is the Founder of TrepRep, Director of Content Programming for Pursuit,
Interview Editor for
Under30CEO
, Entrepreneurship Lecturer at Illinois State University,
TEW 2 contributor
, and writer of all things entrepreneurship. Connect with Michael on
Google+
,
LinkedIn
,
Facebook
and
Twitter
.