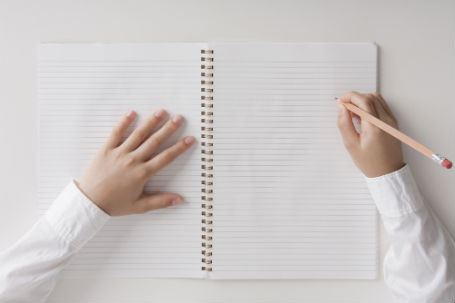 Seven years ago I saw an online ad that read
"Make Money Online Writing About Anything!"
I was skeptical, but at the time I was a broke college student looking for new things to experience. I signed up and spent the next hour and a half writing my first article. The monetary reward was $3.15, but having something I wrote online for other people to read, share, and comment on was enough of a reward to keep me going.
Over 900 articles later, I've never been more passionate or excited about writing. Writing remains a constant learning process, but I've yet to find a more rewarding way to express myself and share with others.
CAUTION:
If you're looking to get rich or to quit your day job immediately to start writing – don't. It's often underpaid and underappreciated, but the benefits, even if not monetary, are greater than the cost.
Do you still want to be a writer? If yes, congratulations! You are now a writer.
To be clear: not everyone with a smartphone is a photographer and not everyone with a pen and paper or a keyboard is a writer, but you just took the first step to becoming a writer.
Now say it out loud. "I, [Insert name here] AM A WRITER!"
"Go on, then, and let your intent be seriousness."- Donald Cargill
Now that you're a writer, it's time to act like one. My goal with this article is to help guide you through your first day as a writer with five steps. So get comfortable, put yourself in an environment you can feel productive, turn off your cellphone, and get ready to go to work.
Step 1: Define your goal as a writer
This may seem like a mundane and unnecessary part of becoming a writer, but if you don't know what your goal is, you won't be going anywhere with your writing and tracking your growth will be difficult.
In one sentence, describe why you are writing and what your goal is.
Examples
To inspire and impact others by sharing my views and vision to the world.
To establish myself as a thought leader in entrepreneurship by inspiring and leading other entrepreneurs through the early stages of venture creation.
To increase the health and wellness of others by becoming a leader in health and fitness blogging.
Tip:
Don't stress yourself with this step if you're not sure. Try to think of what makes you want to be a writer and what will encourage you to keep going even when it gets tough. If you don't have a goal and a reason you want to become a writer, it will be difficult to overcome early roadblocks. You can come back to this after finding a true niche and defining your passion, but don't neglect why you're doing this.
Step 2: Identify potential topics
After writing down your goal, it's now time to come up with the main topics and ideas you will write about. There are thousands of techniques to come up with article ideas, but we will focus on just a couple that involve your goal created above. Set aside 30 minutes to come up with as many topics as possible. If you think you can do it without any further help, go ahead and get started. If you get stuck, come back here for a couple of tips on finding additional ideas.
Giving a Speech
If you had to give a
TED-style
talk in front of an audience about something you know very well and are passionate about, what would the title be? Write down a draft title and four to five points that you would cover in the talk. Under those points, get extremely specific and create an additional four to five ideas/headings. If done correctly, you should have 16-25 new topics that are important to you, and enjoyable to write about. You can also do this same practice using the title of a book you would write if forced to start today.
Questions Five Years Ago
If you could go back in time five years, what do you wish you would've known? Write down each of these questions. Chances are that there are thousands of people that could benefit from knowing the information you wish you knew earlier in life. These ideas will give you a good start on sharing your knowledge with those who can gain from it.
Personal Examples
: What should I expect my first year as a father? What should I know before quitting my job to start a business? How do I complete taxes as a sole proprietor?
Later, go back and focus on the ones that help you go towards your goals and mission.
What Do You Want to Know Now?
Writing isn't only about showing how much you know about stuff, it's also about learning. What questions do you have now? These are also questions that many other people will have, and they may be willing to come to you to read and discuss possible answers.
These topics will require research and hard work to write about, but if they are important to you, it will be enjoyable and beneficial.
Step 3: Pick six and go to town
Ready for a fun hour of writing? Quickly go over all of your topics and pick six topics that you are the most interested in writing. Place each topic on a separate piece of paper or computer document. Using either a stopwatch or online timer (I often use my phone or a
timer on YouTube
), spend ten minutes writing as much as you can about each subject. As soon as the timer goes off, move on to the next piece.
Step 4: Subtopics
While 1,600-word articles are great, I would recommend starting with short and simple articles to get started (400-600 words). Spend a total of ten to fifteen minutes going through your six pieces written above and look for subtopics that would work as articles on their own. If you tried to write non-stop in step 3, you're likely to have several subtopics that you can save for another day.
Step 5: Finish your first day with a completed piece
Don't give up yet! You can't finish your first day without completing a piece.
Find the one article out of your six that is the closest to being finished. Then, grab a cup of coffee or glass of water, do a couple of stretches, and listen to a song to pump you up (I love listening to hip-hop instrumentals on YouTube). Sit down and finish your first article as a writer.
After you're done, read through it at least once from start to finish and look for errors, and then ask for the help of a non-family member to recommend corrections and to give you honest feedback.
If you think it's ready to be shared with the world, consider publishing on your
LinkedIn
page,
Medium
, or start a blog using
Wordpress
or another online platform. Don't worry about getting published in Forbes with your first article, just get it out there.
Congratulations on finishing your first day as a writer!What to Read Next
:
How to Be a Writer: 201 Compelling Tips
,
How to Become a Writer
,
How to Become a Writer: Where to Start
,
The New Freelance Writer's Quick-and-Simple Guide to Getting Started
__________________________________________________________________
Interested in Why I'm Publishing 365 Times in 2015? Read the first post of 2015 here!
Want to be a part of my series? Share topic ideas or volunteer for an interview in the comments below.
Michael Luchies
is the Founder of TrepRep, Director of Content Programming for Pursuit,
Interview Editor for
Under30CEO
, Entrepreneurship Lecturer at Illinois State University,
TEW 2 contributor
, and writer of all things entrepreneurship. Connect with Michael on
Google+
,
LinkedIn
,
Facebook
and
Twitter
.