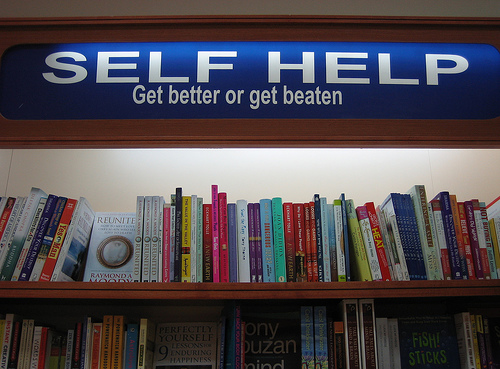 There are some simple truths in entrepreneurship. When building a business, you need an idea before testing it, and people willing and able to buy what you're selling in order to complete a sale. There are also less obvious traits and criteria that are important when starting up that are frequently overlooked or forgotten in the process – leadership being one of them.
If you are planning on building a business bigger than yourself, you will need to lead others, right?
We get so caught up in our idea and the potential of our non-existent empire to change the world that we don't take an honest look at ourselves to see if we are the right person or can become the right person to lead a company from the ground up.
As a part of the Courageous Founder interview series with
Under30CEO
and Hiscox Insurance; I interviewed inventor and entrepreneur Michael Callahan, who is co-founder and CEO of
ONE
. A question I ask every entrepreneur I interview is "What is your best piece of advice for current or aspiring young entrepreneurs?" I'm used to hearing about passion and never giving up, but his answer made me think. Michael replied, "To be an entrepreneur you first have to conquer all personal problems. You have to have full control over yourself because your ability to control a business, which is a group of people, will be too small if you haven't mastered yourself."
Applying Michael's words to leadership; how can you lead others if you can't lead yourself?
I immediately started to feel very self-conscious, as I spend so much time working and thinking about ideas, businesses, and others that I haven't done enough to prepare myself to become the entrepreneur I want to be.
I'm not alone, as entrepreneurs often struggle with maintaining exercise routines (unless you're
Tim Ferriss
), relationships and healthy eating habits. Dana Severson, co-founder of StartupsAnonymous.com, closed his post
Entrepreneurs Suck at Relationships
with the following: "Founders are hard to be with. I'm hard to be with. This is the truth that I discovered this year. Because of all the things that make me an entrepreneur, I have to work twice as hard at being a good husband and father."
As the father of a one-year-old and husband of two and a half years, it's been hard for me as well, but luckily, entrepreneurs don't give up easily. So make an active effort to work on yourself while building a business – your health, family, company and future employees are depending on you.
What am I planning for 2015?
Force myself into the gym a minimum of one time every week of the year. No excuses.
Read at least one book a month.
Plan a family activity outside the house at least bi-weekly.
Eat leaner and cleaner. In 2014 I tried Whole 30, and I plan to do it again this year.
Publish every single day. Thanks for reading!
How are you going to improve yourself this year?
__________________________________________________________________
Tomorrow's Post: Is Your Expertise Going to Waste?
Interested in Why I'm Publishing 365 Times in 2015? Read the first post of 2015 here!
Want to be a part of the series? Share topic ideas or volunteer for an interview in the comments below.
Michael Luchies
is the Founder of TrepRep, Director of Content Programming for Pursuit,
Interview Editor for
Under30CEO
, Entrepreneurship Lecturer at Illinois State University,
TEW 2 contributor
, and writer of all things entrepreneurship. Connect with Michael on
Google+
, LinkedIn
and
Twitter
.