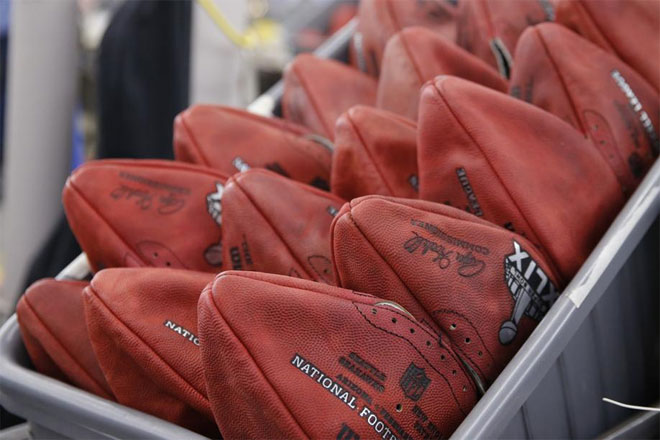 Competitive environments bring out the best and worst in even the most talented people in the world.
Professional sports, for example, are among the most competitive and cutthroat ways to make a living, and those who do it don't stay in the profession for very long. According to the
NFL Players Association
, the average career length for a player is only 3.3 years. Other popular American sports offer a little bit longer of a career, but they all average under 6 years (
NBA 4.8 years
,
NHL 5.5 years, MLB 5.6 years
). If you don't perform at a high enough level, there are thousands of young athletes willing to take your spot.
Despite the short career spans, professional athletes in the above mentioned sports average over $1.75 million a year; with many players, including Tom Brady, making over $10 million a year.
With both potential rewards and the risk of being replaced extremely high, the ability to get an edge on the competition, even if slightly illegal, gives an incentive to bend the rules.
Opportunity Cost of Deflategate
Altering the pressure in a few footballs is on the lighter side of NFL scandals and illegal practices by teams. Even as one of the most successful and premier franchises in the past two decades, the New England Patriots have been involved in their share of controversy, including both
Videogate
and Deflategate.
In both cases, the potential cost of the crime in question is far below the real or perceived benefit.
Teams are given the footballs several hours in advance of the game. They can
break in
the footballs but are prohibited from making alterations to the balls. After this time, the balls are not checked for current psi levels or thoroughly inspected. The risk of being caught, and even the potential punishment of replacing the balls or a small fine is much lower than the benefit of winning a game, or in this case, the chance to win a Super Bowl.
In my opinion, the benefit of the Deflategate scandal has little to do with the science behind a partially deflated ball being easier to throw and catch. Quarterbacks, much like pitchers in baseball, are creatures of habit and have very specific superstitions and routines that are as important to their mental state as exercising is to their physical state. Tell a quarterback to wear a glove on his hand or not warmup prior to a game and see their mood drastically shift. A slight change in mindset can make a big difference, which is why instances like the alleged Deflategate are worth the risk.
With millions of dollars and legacies on the line – do you think that Bill Belichick or Tom Brady were worried about the consequences of a few deflated balls (allegedly)?
Office Deflategate
You may not have thought of your workplace in the same manner as the NFL, but there are similarities. Nobody is going to give you a five-year $100 million contract to make phone calls or provide financial planning services, but that doesn't mean the average office, call-center, or store doesn't have rivalries, clashes, and competition. While your risk of concussions and workplace injuries is much lesser than in the NFL, the average U.S. worker stays in their job an average of just
4.4 years
, similar to that of a professional athlete.
We create workplaces to incentivize performance and to encourage competition. After all, we depend on our jobs to provide for ourselves and families. When competition gets dangerous and potentially illegal in the workplace is when the cost of doing the right thing is much higher than slightly bending or breaking the rules. And when your job is on the line, the costs can be significant.
From early 2004 to the end of 2006, I worked as a credit card debt collector in a call-center in Kalamazoo, Michigan. Pay was decent for a job that didn't require a college degree, but the incentives were very high for the top performers.
Added to the incentives of being in the top few performers each month, there were harsh consequences for being in the bottom 15% for three months in a row – you would lose your job. This was a dangerous combination that influenced unethical and illegal practices. Fellow employees would bend the boundaries of fair debt collection practices and find ways to increase their numbers without actually accomplishing anything. This unfair advantage would put even more pressure on the bottom-dwellers to increase their performance to a whole new level, or start looking for a new career.
Even your most trustworthy and ethically driven employees may be tempted to act irrationally if you are going to take food off of his or her family's table. Does your workplace environment incentivize cutting corners?
__________________________________________________________________
Interested in Why I'm Publishing 365 Times in 2015? Read the first post of 2015 here!
Want to be a part of my series? Share topic ideas or volunteer for an interview in the comments below.
Michael Luchies
is the Founder of TrepRep, Director of Content Programming for Pursuit,
Interview Editor for
Under30CEO
, Entrepreneurship Lecturer at Illinois State University,
TEW 2 contributor
, and writer of all things entrepreneurship. Connect with Michael on
Google+
,
LinkedIn
,
Facebook
and
Twitter