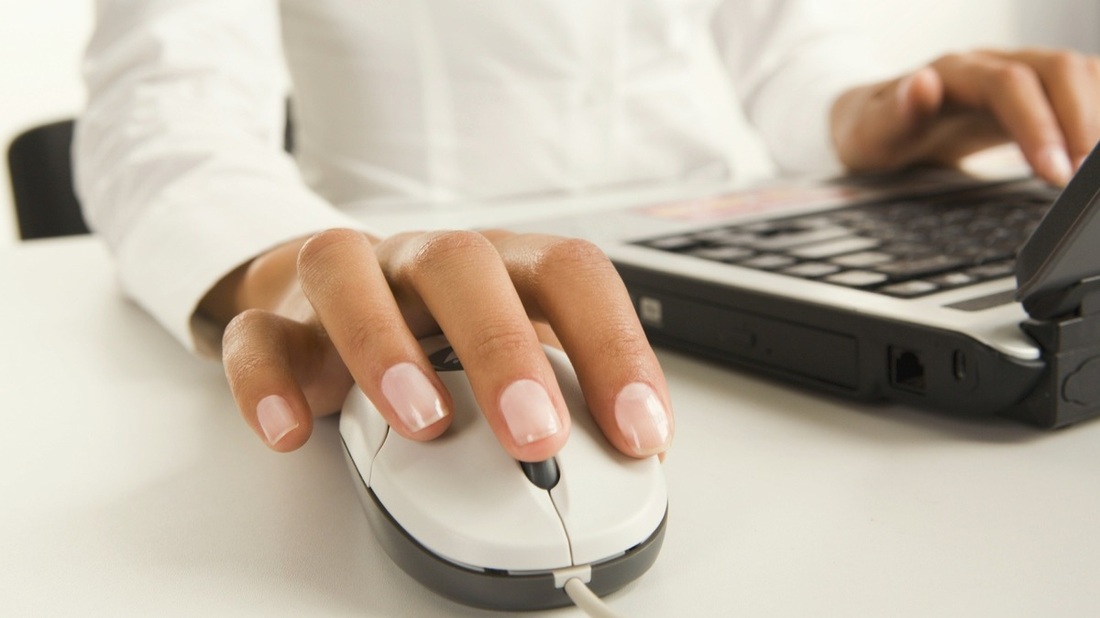 If you're involved with online marketing in any way, shape or form, you've heard the phrase "content is king." Content drives website visits, sales, marketing campaigns and much more. An inherent problem with online articles is the value placed on headlines and pictures instead of high-quality content. Because of a headline being the first thing we see and the value of a title's words in search engines, an inefficient process is the result. Websites and blogs put out awful articles that no one could possibly gain value from in order to rise in organic search engine rankings and to get your click. This type of content is a complete waste of our time, and we usually discover this as soon as we click on it.
As both an avid online writer and reader, finding out what makes people click and bounce aren't only an interest of mine, but important information to build my personal brand and business. In particular, I'm fascinated with why a reader, myself included, exits an article before finishing the piece. Although many website's analytics only count clicks instead of tracking if a visitor has stayed on the site long enough to read a piece, if someone isn't reading the full article, of what value is the click? With the primary focus of finding the reasons we leave an article without reading it, I decided to dig into this information and survey others using these four questions:
1. What causes you to click on a piece of content to read?
2. What is the quickest way to get you to click off of a piece of content?
3. What are some additional things that cause you to close an article or stop reading?
4. How can this be avoided (clicking off of an article before reading it)?
After receiving feedback and doing research on the side, I decided to create a four-part series on Clicking Off Content. Before getting into what makes us click, the first part of the series, let's define click and bounce.
Click
: A deliberate or accidental command to open a piece of content, video, advertisement, article, PDF, or picture slide show.
Bounce
: A 'bounce' is when someone immediately or soon after entering a webpage closes the tab or browser, or navigates to a different site.
Bounce rates
are typically tracked for blogs and websites when the visitor leaves within the first 0-30 seconds.
What Makes Us Click
-
Headlines/Captions
There's a reason most writers don't create their own headlines – the headline is the most important part of the article for news and media outlets, and is a refined, or unrefined skill depending on how you look at it. If a headline doesn't instantly get the attention of a potential reader, that visitor is lost forever. Because of this, misleading and over-the-top headlines are a part of our daily lives and can't be avoided no matter how hard we try. After reading an article this morning on Huffington Post, here are the four articles next to images they are advertising and recommending I click on next:
o Robin Wright's Dress Is A Total Disappointment
o Mother Lay Dead for 14 Months While Daughter Lived Upstairs
o This Gas Station Bathroom is Nicer Than Every Other Bathroom EVER
o Okay, We NEED This Bathing Suit
-
Topic
The headline can be perfectly written by a credible source, but if the topic doesn't align with an area of interest to the reader, there's little chance of getting a click. "If it (an article) is associated with subjects of my interest, like entrepreneurship, leadership, finance or Mexico's government (I would consider clicking). It has to be something relevant and that represents and updates on my knowledge," said marketing professional
Francisco Godinez
.
-
Learning
Why do we read if not to learn? Whether an article is about the latest trend in the Internet of Things or why five celebrities don't wear deodorant, we read to learn. "I usually click on when I feel I'm going to learn something," said entrepreneur and writer
Lili Balfour
who founded advisory firm Atelier Advisors.
-
Source (Website or Author)
Whether published on a premium site (Wall Street Journal, Entrepreneur, Inc., Forbes), under a credible and popular name, or by utilizing a name (Why Bill Gates ….), the source of the information heavily influences who chooses to read. I have writers and publications I trust and respect, which makes the decision to read their content much easier than that from a foreign source or unknown author.
-
Images
In the content world, pictures sell. Featuring a picture can significantly increase the likelihood of a acquiring a reader. The increase is debatable, but according to a study by
Vero
, pictures increase click-through rate by 42%. Some images may be relevant to the article while others are just spam; using attractive women or odd images for shock value.
-
Deception
Not all clicks are intentional. Deceiving text and moving screens while a page is loading often help make our clicking choices for us, but they are almost always followed by closing the screen or going back to the previous page.
-
Recommendations
We trust our friends and online networks. A recommendation from someone in your inner circle is much more likely to elicit a click than seeing a headline posted by someone you are unfamiliar with. "I'll read articles that someone has recommended which wouldn't necessarily grab my attention otherwise," said
Catherine Juon
, SEO & Marketing Coach for Second Stage Companies.
While websites and blogs focus on bounce rate, content marketers often don't, as a click is as good as gold for the ads hosted on their content pages, but this trend is quickly changing, which will most definitely continue to increase the demand for quality content and lessen the demand for content farms. Until bounce rate becomes a more important statistic to the bottom lines of news and media sites, spam content that doesn't provide any real value will still be rampant online.
Join me tomorrow for
What Makes Us Bounce: Clicking Off Content Part 2
.
Interested in Why I'm Publishing 365 Times in 2015? Read the first post of 2015 here!
Want to be a part of the series? Share topic ideas or volunteer for an interview in the comments below.
Michael Luchies
is the Founder of TrepRep, Director of Content Programming for Pursuit,
Interview Editor for
Under30CEO
, Entrepreneurship Lecturer at Illinois State University,
TEW 2 contributor
, and writer of all things entrepreneurship. Connect with Michael on
Google+
, LinkedIn, Facebook
and
Twitter
.