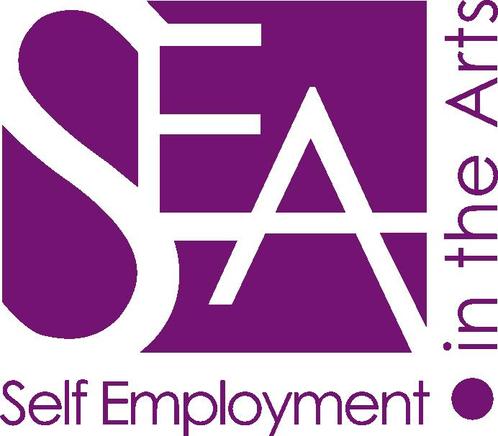 "Creativity is allowing yourself to make mistakes. Art is knowing which ones to keep."
– Scott Adams
Art-based entrepreneurs are some of the most interesting and inspiring people you'll ever meet. They've taken something unique that they're passionate about and skilled at, and have found how to profit from it. Artists will cringe at my use of 'profit,' but hey, artists have to eat too right?
Nearly every single artistic entrepreneur has had to rise above people telling them that they'll never be able to make a living painting, singing, drawing pictures of cats, playing a trombone or another form of art. It takes creativity to be an artist, but it takes guts, determination and passion to be able to turn that creativity into a thriving business.
With my never-ending flow of odd business ideas and my knack for helping entrepreneurs with their businesses; I classify myself as creative, but lack artistic skill. I've tried playing musical instruments (piano, baritone, and trumpet), singing, rapping, drawing, graphic design, and even worked on a standup routine, but it takes a type of focus and skill that I struggle with. Luckily, there are millions of others who do have artistic talents that need the help of others to turn those skills into a lifelong career and living, and I'm happy to help.
The Annual
Self Employment in the Arts (SEA) Conference
is February 20-21 in Lisle, Illinois. This will be the fourth consecutive conference I will be participating in, and it's by far my favorite event. I will be speaking on a panel about starting a micro-business and will also be talking to students about how to network by using a short conversational elevator pitch.
To get a couple of additional thoughts on art-based entrepreneurs, I spoke with SEA Director Amy Rogers. Asked if she considers all artists entrepreneurs, she replied, "I don't know if they're all entrepreneurs. They all have creative ideas that can lead to successful business, but being an entrepreneur may not fit with who they are."
"It takes a special kind of drive to go that extra distance with your ideas and creativity," said Zack Hampton, co-creator of cartoon
College Dayz
. While pursuing a degree in art at the University of Northern Iowa, Zack used the on-campus entrepreneurship center to get help and guidance. He was given an office to work out of and mentors to make sure he was going about turning the comic into a business the right way. "At the end of the day, I'm an artist and not a business person," said Zack. While I understand that he sees himself more as an artist, it's hard for me to get past the unique business opportunity that all artists have with making their talents marketable. "The whole business side of things seems like this scary, daunting thing. It's intimidating," Zack added.
Although many artists won't become entrepreneurs, there are significant benefits to thinking about their craft in a business sense. Asked how an entrepreneurial skillset can benefit an artist, Amy said, "It's huge! Creativity within an entrepreneur is what helps set them apart. That ability to see a unique opportunity in the market -- artists already have that, so when they add the entrepreneurial skillset, they'll be ahead of the curve. That becomes a huge benefit."
Events like the SEA Conference are a great opportunity for artists to hear from successful entrepreneurs and gain the skills and confidence to start their own business. Sometimes all it takes is a little encouragement and a mentor to get started.
To find out more about the 2015 Self Employment in the Arts Conference,
visit the registration page here
. Thanks to the offer of a generous donor, all donations up to $20,000 will be matched at 100%. Please help support Self Employment in the Arts by considering a
$5 donation
.
__________________________________________________________________
Michael Luchies
is the Founder of TrepRep, Director of Content Programming for
Pursuit
,
Interview Editor for
Under30CEO
, Entrepreneurship Lecturer at Illinois State University,
TEW 2 contributor
, and writer of all things entrepreneurship. Connect with Michael on
Google+
,
LinkedIn
,
Facebook,
and
Twitter
.Interested in Why I'm Publishing 365 Times in 2015? Read the first post of 2015 here!Want to be a part of my series? Share topic ideas or volunteer for an interview in the comments below.