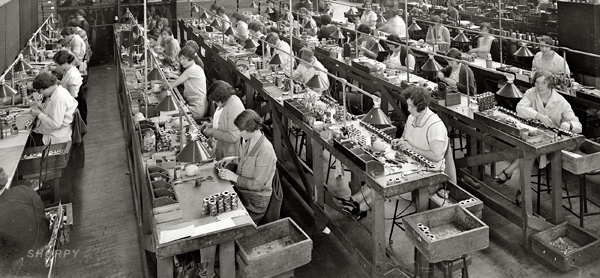 When first starting an e-commerce website in 2007, I knew that content marketing was important, but I didn't know the first thing about finding articles to add to my site or how to locate a freelance writer. As both freelance marketplaces and the importance of content have grown, it's no longer hard to find freelance writers because they are everywhere and can be found dirt cheap. From finding independent freelance writers on
oDesk
willing to bid on your job to paying $5 on
Fiverr
for a 300-400 word article, the problem has shifted from needing to find writers to needing quality ones.
After failing to find a good writer, I started writing myself and never stopped. I became passionate about writing and decided to work with small business owners who had the same issue I had once had. I offered my work on many websites, including Fiverr. I quickly received too many jobs to complete, and I realized how desperate you would need to be to write articles on a site of this nature. I cringed every time I received a new order. Shouldn't I be excited when I land a new job?
Even as an ethical writer who wants to provide every client with the best work possible, your mindset quickly changes from trying to write great content to rushing to get as much done as possible in a short period of time to make sure it's worth enough to justify your time and effort. You can get a job done dirt cheap, but you may spend more time fixing it than it would've taken to write yourself. Since I couldn't put my name on poor work, I stopped providing articles on websites like Fiverr.
I recently interviewed
Freelance Writers Academy
founder
Valerie Bourdeau
about how small businesses can find quality freelance writers. Valerie advised "Be ready to pay a writer well for the work that needs to be done. If you want to pay $5, for example, for a 500-word blog post or article; what you're going to get is a hastily written piece of content. The writer has to make a living and pay their bills. They're going to do that work as quick as possible and probably do some shoddy work."
Have a tiny budget but still need content? There is no excuse for placing more importance on your budget than quality. Publishing poorly written content will do the exact opposite of what you're trying to accomplish. Instead of bringing in new leads, you will push people away. If articles and other forms of content are an important piece of your company's marketing plan, you may be better off spending the time to do it yourself or investing a little more in someone who will properly represent your business.
Although Valerie cautions against content mills, you can get lucky if willing to take time searching for quality writers and qualifying writers before hiring the one you want to work with. "Avoid looking for freelancers in content mills and freelance bidding sites. You want to find quality freelancers. Post where quality freelancers look." Just a few of the hundreds of content mills are
TextBroker
,
iWriter
,
CloudCrowd
,
The Content Authority
, and
Writer's Domain
.
Valerie concluded with my favorite line of the interview; "You want a freelance writer who is going to take the time to understand you and your business's needs, and provide you the best content that will pay off in the long run." Just as you should take hiring someone to represent your business seriously, remember that even the freelancers you hire will be representing your business. Make sure you're comfortable with the work they are producing and that it is strengthening your brand, not hurting it.
Additional Reads:
The 100 Best Websites for Writers in 2015
,
What to Look for in a Professional Content Writer
__________________________________________________________________Looking for a quality writer to represent your business? Contact Michael@TrepRep.com
Interested in Why I'm Publishing 365 Times in 2015? Read the first post of 2015 here!
Want to be a part of my series? Share topic ideas or volunteer for an interview in the comments below.
Michael Luchies
is the Founder of TrepRep, Director of Content Programming for Pursuit,
Interview Editor for
Under30CEO
, Entrepreneurship Lecturer at Illinois State University,
TEW 2 contributor
, and writer of all things entrepreneurship. Connect with Michael on
Google+
,
LinkedIn
,
Facebook
and
Twitter
.