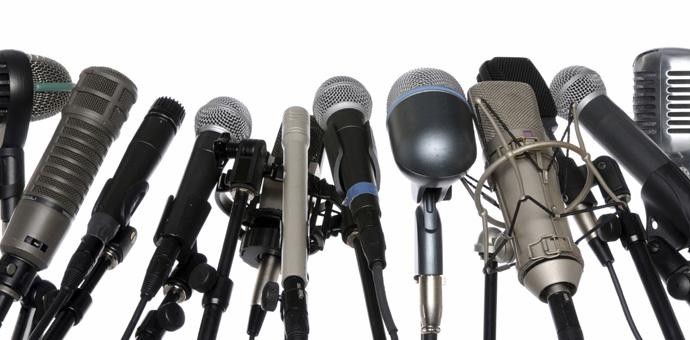 While conducting an interview for an article or podcast, there are few comments as deflating and stomach wrenching as an interviewee saying "Umm…could you repeat that again?" The instant realization that the question you asked was not only bad, but so bad it couldn't even be answered, is a tough pill to swallow.
Asking questions isn't easy, but it's very important. Regardless of the type of interview, the value of the answers will always depend on the strength of the questions asked. In media, the right question can lead to a breaking news story or a strong quote that will help frame your entire story. The wrong question could stop the interview cold in its tracks, offend the interviewee, or cause them to lose interest.
When I was asked to join
Under30CEO
as Interview Editor, I didn't think twice about interviews being a different challenge than writing an article about someone or a company. I had been writing for six years and thought that I was more than capable. Not only was I tasked with interviewing top young entrepreneurs to write articles highlighting them and the interview, each interview is published as a raw audio
podcast on iTunes
. I can't hide behind bad questions because audio proof is available for the world to hear. After my first interview went live, I nearly lost the job. Thankfully, they gave me a second chance and we've been going strong for nearly two years.
To help you conduct your first media interview, or just to give insight on how I go about asking great questions, here are my tips followed by sample questions.
Tips for asking the right questions
I interview many entrepreneurs that have done dozens of interviews before. The biggest waste of their time and your readers' is asking a large number of questions that they have already answered and published in other publications. When preparing for the interview, go over several interviews they have done and look for places you could get more in-depth with them on a subject. Even if you want to feature some of this repetitive information in your final piece, leave it out of physical interview unless it's 100% needed for your story.
When interviewers try their hardest to sound intelligent is usually when they sound the dumbest. Don't try to stroke your ego or try to sound like a genius when you're conducting an interview. It's your responsibility to make them the focus, not yourself. We're all guilty of this, but toning down your personality when trying to explore their opinions about something is an important part of interviewing.
It's probably the oldest tip in the book, but interviewers, myself included, often ask questions that can be answered with yes or no. If you're interviewing pros, they most likely won't miss a beat and will still give you a dynamite answer. If you're interviewing someone who is new to interviews, they may be slightly uncomfortable or nervous, and will tend to give simple answers instead of taking a risk and giving a bad answer. Give them the chance to elaborate on their thoughts by asking open-ended questions as much as possible.
Additional tip
: If questions that lead to a yes or no have to be a part of the interview, try to back-load the interview with them. You want to start with questions that will help them get comfortable and give in-depth answers. If you start an interview with a couple quick questions, the interviewee will tend to get in that habit and continue to give short answers for the rest of your conversation.
Don't answer the question for them
Even if you know their stance on a particular topic, don't answer a question for your subject; allow them to speak openly about it. If you lead them down a path that only has one answer, you'll either get that answer or the interview will get a little uncomfortable. Take out leading questions and make sure not to answer questions for them with your thoughts.
Leave room for a follow-up
When writing a question, consider follow-up questions based on their potential responses. When creating an interview outline, put possible follow-up questions in parentheses. I've missed out on many good opportunities because I wasn't prepared to ask an important question on the fly based on something they said. Improvisation is a very valuable and important skill when interviewing others.
Two-part questions can work, but try to keep questions as simple and open as possible. If you add three parts to a question, it may be hard for the person you're speaking with to remember each part when giving a lengthy response.
Sample questions
For an example subject, I'll ask questions as if I were a reader of this article and wanted to learn how to ask the best possible questions during an interview.
What are the best few ways to help an interviewee open up during an interview?

(follow-up) Why does this work, and how can anyone apply this technique to their interviews?

How can you turn around an interview if it starts to go up in flames?
How do you deal with an interviewee that clearly doesn't want to be a part of the interview?
What's the best way to contact you for more information?
Thanks for asking! Want to keep this conversation going? Email me at Michael@TrepRep.com__________________________________________________________________
Interested in Why I'm Publishing 365 Times in 2015? Read the first post of 2015 here!
Want to be a part of my series? Share topic ideas or volunteer for an interview in the comments below.
Michael Luchies
is the Founder of TrepRep, Director of Content Programming for
Pursuit
,
Interview Editor for
Under30CEO
, Entrepreneurship Lecturer at Illinois State University,
TEW 2 contributor
, and writer of all things entrepreneurship. Connect with Michael on
Google+
,
LinkedIn
,
Facebook
and
Twitter
.