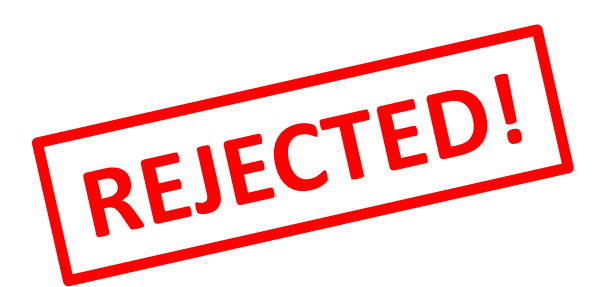 One of the hardest realities of selling to swallow is rejection. As an entrepreneur – rejection is inevitable, but that doesn't make it any easier to handle. I know it's normal to fear rejection, but this fear has prevented me from putting myself in selling situations, which is not an option when making a sale can be the difference between success and bankruptcy.
At the
2015 SEA National Conference
in Lisle, Illinois,
Mike Veny
, professional drummer, entrepreneur, and mental health speaker, encouraged students to not fear rejection, but set rejection as the goal. Every entrepreneur has to sell in one form or another, but selling comes with the potential of being told no. After consistently being told no, it's natural to shift your approach, goals and even expectations. But what if the no's you're receiving aren't because of your approach, but just a natural part of the process?
Mike was once asked by a mentor how many times he had been rejected in the past week. When he answered "none," his mentor responded with, "then you're not trying hard enough." By fearing rejection, we miss opportunities. The idea of this strategy is that by setting rejection as the goal, you'll no longer fear failure and will actively put yourself in more selling situations.
The power of
embracing rejection
isn't just important for selling or being an entrepreneur – it's even the theme of a popular game. Rejection Therapy, which I learned about from a conference attendee after Mike Veny's talk mentioned above, is a game designed to build confidence and overcome the fear of rejection. The objections of the game outline the negative side of the fear of rejection and why working to face and overcome rejection is an important process.
To be more aware of how irrational social fears control and restrict our lives
Smash the tyranny of fear and reap the treasures (treasures include wealth, relationships and self-confidence)
Learn from, and even enjoy rejection
To not be attached to outcomes, especially when it involves the free agency of other people
Permit yourself to fail

To succeed, you have to be willing to fail. How can you get rejected today?
My attempt at rejection for the day:
I'd like to invite you to consider adding a writer to your marketing efforts. The power of telling and sharing your story can increase the strength or your brand and lead directly to sales. Email
Michael@TrepRep.com
to discuss how I can help your business grow.
__________________________________________________________________Michael Luchies
is the Founder of
TrepRep
, Director of Content Programming for
Pursuit
,
Interview Editor for
Under30CEO
, Entrepreneurship Lecturer at Illinois State University,
TEW 2 contributor
, and writer of all things entrepreneurship. Connect with Michael on
Google+
,
LinkedIn
,
Facebook
and
Twitter
.Interested in Why I'm Publishing 365 Times in 2015? Read the first post of 2015 here!Want to be a part of my series? Share topic ideas or volunteer for an interview in the comments below.