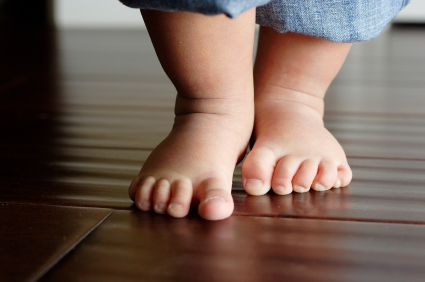 "If you have a dream, you can spend a lifetime studying, planning, and getting ready for it. What you should be doing is getting started."
- Drew Houston
I'm a dreamer. Although I can't possibly pursue every idea I come up with, and I shouldn't; taking the first step to move an idea to a business-in-process is more difficult than it should be. I know what steps I need to take, but excuses often get in the way. Instead of trying to build it all in one day, I've learned to take specific steps along the way.
Today brings with it an opportunity to move one step closer to building the business of your dreams, but you need to start it first. You don't have to build the entire business in one day, but you have to start somewhere. If you're serious about moving your idea in motion, take at least one of these steps today.
Whoa, Michael! I thought this was going to be about simple steps to start my business? Well, how bad do you want to start it?
In 2012, I listened to
Mike Evans
, COO and Co-Founder of GrubHub, tell over 1,000 students at an entrepreneurship conference that an important step to take as a new entrepreneur is to quit your job. Mike said, "Actual, physical hunger is a better motivator for entrepreneurs than metaphorical hunger."
It's a bold and daring move, but if you want to be a successful entrepreneur, there are risks you have to be willing to take, and sacrificing a little comfort for the business and life of your dreams is a small price to pay. For a less risky actionable goal you can accomplish in one day, find out how much money you need to survive on a monthly basis, and how you could earn at least that much each month in your new venture.
We'll go from the hardest step to the easiest. If you're not ready to quit your day job just yet, write down your full idea, five
SMART
goals, and actionable steps you can take to achieve those goals. Complete at least one task each day to get the momentum going and to make sure you don't go weeks without making any progress.
Also read:
Why You Should Be Writing Down Your Goals
,
Written Goals…Fact and Fiction
Take ownership. When deciding to publish an article every single day of 2015; the idea was the easy part. By making it public and announcing my goal, I put pressure on myself to follow through and was able to build some initial interest in what I was doing. Whether it's announcing publicly that you're starting a business or incorporating your business, make your intent to start a business official.
Other steps: File a patent, incorporate your business, register a domain name, setup a landing page (mentioned above)
Also read:
How – and Why – to Incorporate Your Business
Going through the lean canvas process will help reduce your risk of failure and improve the rate of success. It's a great practice to find the strengths and weaknesses of your concept, and will help you move to the next step of testing your idea.
Lean Canvas resources:
LeanStack
,
Why Lean Canvas vs Business Model Canvas
,
How to Create Your Lean Canvas
,
Create a New Lean Canvas
Testing your idea early will save you time and money in the long run, and it will also help you discover if your idea is worth pursuing in the first place. No matter what type of business you are considering, testing a basic version of your product or service will get you a step closer to turning an idea into a reality and detect flaws before putting yourself into a deep hole.
Ways to test: Create a landing page, create a special offer or pre-sale, setup a booth at a flea market, launch an ad campaign, start an email marketing campaign
Also read:
3 Steps to Validate Your Business Idea for FREE…almost
Sites:
Wix
,
Instapage
,
Lander
,
LeadPages
You can ask friends and family what they think about your idea until you're blue in the face, but until you get feedback and actual sales from your target market, most of the information you collect doesn't have much value. Create a short survey with non-leading questions to gauge your audience's interest. Don't rely on the advice of friends and family because they care about you and may not give honest feedback.
Take this one step further and treat each person as an actual customer you should be actively selling to. Involving them in the process of creating the product/service will help develop early relationships and work out the kinks before releasing you're the final product to a larger market.
Sites:
SurveyMonkey
,
KwikSurveys
,
PollDaddy
Service-based businesses can be created in a matter of hours. Find a minimal way to start your business as a freelancer, even if by providing an extremely basic product or service. Freelancing is a fantastic way to get a taste of being an entrepreneur without any risk. Just setup a profile and get to work.
Freelance sites:
Fiverr
,
oDesk
,
Elance
What step are you going to take today?__________________________________________________________________
Interested in Why I'm Publishing 365 Times in 2015? Read the first post of 2015 here!
Want to be a part of my series? Share topic ideas or volunteer for an interview in the comments below.
Michael Luchies
is the Founder of TrepRep, Director of Content Programming forPursuit,
Interview Editor for
Under30CEO
, Entrepreneurship Lecturer at Illinois State University,
TEW 2 contributor
, and writer of all things entrepreneurship. Connect with Michael on
Google+
,
LinkedIn
,
Facebook
and
Twitter
.