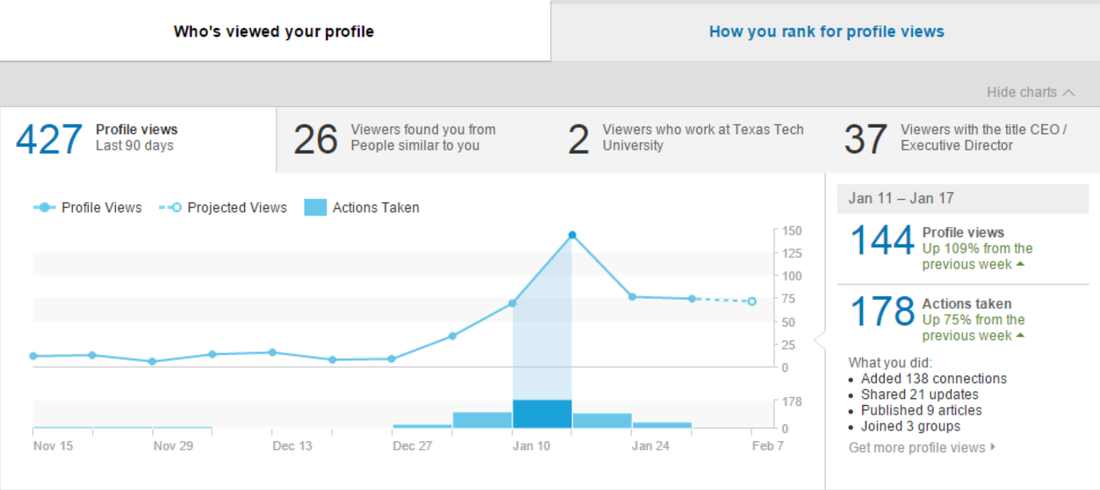 It's hard to believe that a full month has passed since taking my goal of
publishing 365 days in a row public
. It was not an easy first month, but it has been extremely rewarding, and I'm just as energized and excited about the next eleven months as I was on January 1st.
As part of my grand experiment, and a way to force myself to track the results of my mission, I will be sharing my thoughts and statistics along the way. The most rewarding part of the last month came from the four people that were nice enough to mention me in articles or send me an email to say that I had inspired them to write more, and they backed it up with a new article. I love having an article reach a thousand views, and it's nice to get comments on a specific post, but influencing a positive change in someone else, even if extremely small, is the greatest form of feedback I could possibly receive. So thank you!
I'll preface the statistics with the specifics on my process and what has been a part of this ongoing experiment.
The Specifics
I publish one article each day on LinkedIn.
For the first month, I published the majority of articles from 7-8am CST. I plan to move that time for the second month to 12-1pm CST.
The article is then promoted on my LinkedIn page, Twitter page, and newly created Facebook page.
I only promote the LinkedIn-based post.
NOTE: In the third week, there was a large LinkedIn connection invitation sent out to email contacts. This is partially responsible for the large increase in the third week.
The Stats (As of 1/31/2015 10:00pm)Article Statistics on LinkedinLinkedIn Profile
Followers went from 1,062 on January 1 to 1,524 on January 31.
Profile views (Chart above).
Medium
Followers went from 99 on January 1 to 119 on January 31.
Only 89 views on all 31 posts for the month with no promotion.
Website
Website visits went from 669 in December of 2014 to 1,290 visits in January 2015.
Twitter
Followers went from 561 on January 1 to 646 on January 31.
Other Wins this Month
I conducted five interviews with new or refreshed LinkedIn connections for future articles.
I was asked to speak at two events.
Asked to contribute to a book on achieving goals.
What would you like to know about my first month of publishing each and every day? Please comment below.__________________________________________________________________
Interested in Why I'm Publishing 365 Times in 2015? Read the first post of 2015 here!
Want to be a part of my series? Share topic ideas or volunteer for an interview in the comments below.
Michael Luchies
is the Founder of TrepRep, Director of Content Programming forPursuit,
Interview Editor for
Under30CEO
, Entrepreneurship Lecturer at Illinois State University,
TEW 2 contributor
, and writer of all things entrepreneurship. Connect with Michael on
Google+
,
LinkedIn
,
Facebook
and
Twitter
.