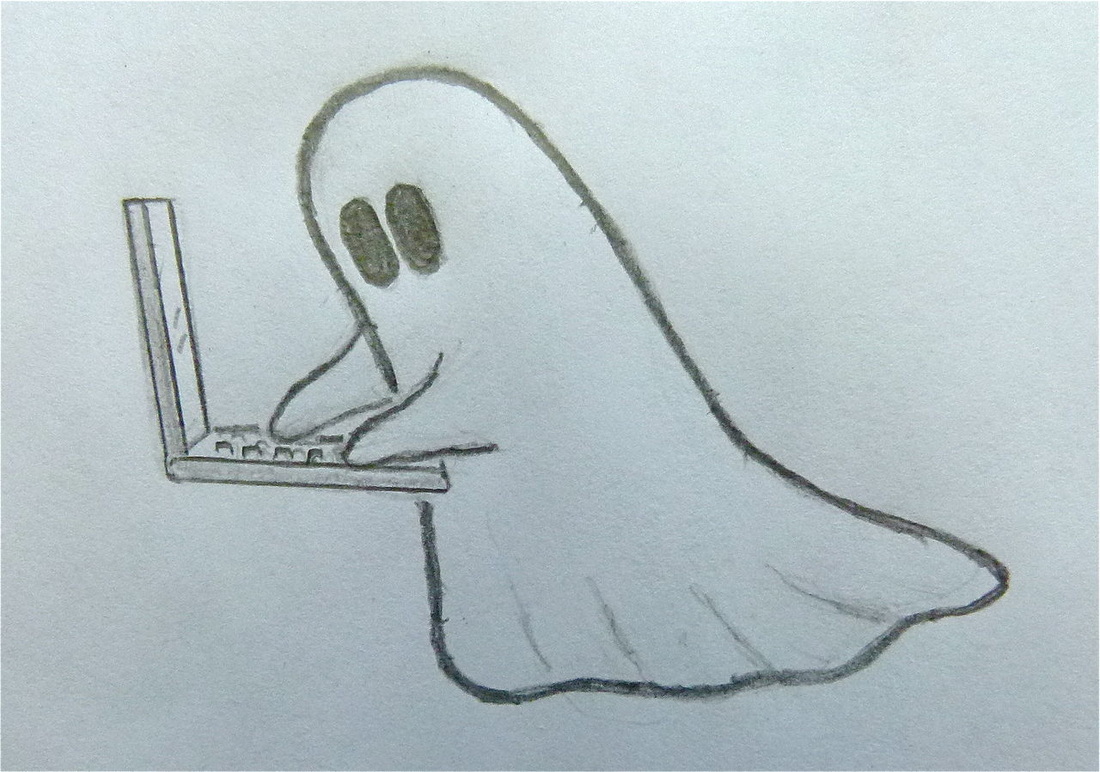 Merriam-Webster defines
ghostwrite as
, "to write for someone else using that person's name." It's such an impersonal and cold definition. In reality, most ghostwriting today is much more personal and done
with
the author, not
for
.
The definition of ghostwriting should make any entrepreneur shutter with fear. As entrepreneurs, we rely on ourselves and very few others to determine the success of our business. It's hard to give up even the smallest task, so why would we ever let someone else write an article, blog post, or especially a book under the name we've worked hard to build a reputation on?
We know that for our business to grow we need the help of others, but that doesn't make it much easier to give up control or allow others to take on important tasks. For me, even giving my wife the keys to my Facebook fan page was a nerve-racking experience, and there's no one I trust more than her.
How Ghostwriting Works
When writing with an entrepreneur, the goal is to get their voice and expertise out to their target market with the help and experience of the writer. Every writer has a different process when ghostwriting based on what works for them, their experience in the field they're writing about, and their own signature style. What's consistent is that the writer knows or should know, that their style has to work well with the entrepreneur and be able to project the voice of that person. If there is a disconnect between the writer and their client, the personal brand of the entrepreneur and their business brand could suffer.
Why You Should Always Have a Writer
When speaking with entrepreneur and travel expert Tammy Levent, she said that she always keeps at least 2-3 writers on her staff at all times. They serve as her secret weapon in an extremely competitive industry. As an author and television personality, her brand is extremely valuable to her business, but she knows she can't do it all on her own. She's used strategic partnerships in many aspects of her businesses and has never gone into debt to start a business. One of the ways she provides value to her writers is by referring them to other entrepreneurs and industry professionals.
Just as an assistant helps you stay organized and get more done throughout each day, a writer will help you develop and create content, which is a vital aspect of most marketing efforts. Most of the entrepreneurs I write with are far too busy to create and manage a content plan and create all of their content without any help. I have a virtual assistant because I have a hard time scheduling every hour of my day -- my clients have me to help them write powerful and relevant articles so they can focus on other important tasks.
My Process
Starting with research, a survey, and a phone call, an important early step is to clearly define the target market for my client's content. While the services and products you as an entrepreneur provide are specifically marketed to a focused audience, your content isn't always marketed to that same audience. In addition to reaching their direct target market with content, articles and blog posts can also be used to help with recruiting employees or investors, networking with other professionals and companies, and as a side business as an author and speaker. These audiences all have different needs and wants, and will require different types of content.
Discover Strengths and Weaknesses
Each of us has strengths and weaknesses that come from our natural abilities and our experience. Readers don't want to hear from me about fundraising because none of my businesses or websites have ever raised venture capital or capital from angel investors. Finding the strengths and weaknesses is an important step when planning to produce content. I need to highlight the most beneficial attributes of each client in a way that provides value to their network.
Goals are set from the start based on desired outcomes outlined in the initial survey and based on the needs of the company, desires of the entrepreneur, their strengths and weaknesses, and their target market. Goals are important to guide efforts and make sure both parties knows what's expected.
Using the information from the client, I create a long list of topic ideas, which are then sent to the entrepreneur. After sorting out the ones that will are the most comfortable to my client, I will provide them with questions or setup a phone call to discuss the specific points they want to get across in the selected articles.
Create Strategy & Content
After a strategy is agreed upon by both parties, the content creation process begins. All work is reviewed and approved before going live. Once trust is earned, and the writer has a good feel for their client's voice, this is process becomes fluid and easy for both the entrepreneur and the writer. The strategy is adjusted based on results and changing needs of the client. As mentioned in the introduction, ghostwriting is about writing
with
someone, not
for
them.
Want to see how
TrepRep
could help your business? Setup a free strategy call with no strings attached. Have additional questions about ghostwriting? Ask in the comment section below.
__________________________________________________________________
Michael Luchies
is the Founder ofTrepRep, Director of Content Programming for Pursuit,
Interview Editor for
Under30CEO, Entrepreneurship Lecturer at ISU,
TEW 2 contributor, and writer of all things entrepreneurship.Connect with Michael on
Google+,
LinkedIn,
Facebook and
Twitter.
Michael is publishing 365 times in 2015. To find out why, read the
first post of the year here
!