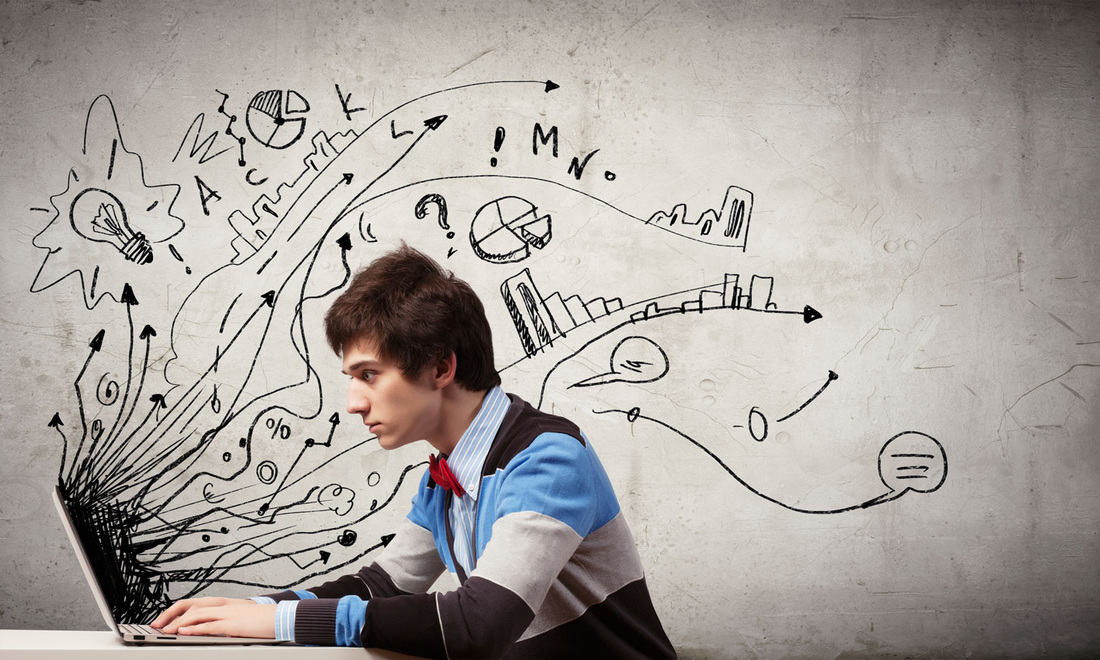 We're proud of the majors we studied in college, wearing them on our chest like a badge of honor. I graduated from Bradley University with a Bachelor of Science degree in entrepreneurship, and I could go on for hours about why it was the right (eventual) choice for me.
Even after graduating from college, I found myself clicking on articles listing the top or bottom 10 majors based on entry-level salaries, curious to see if my major was on the list.
Judging a major on entry-level salary certainly isn't a recipe for a rewarding career, but what is an accurate measure of the value of a degree?
All majors have their benefits and may be a strong match for the right student, but is simply liking a subject validation enough to spend tens of thousands of dollars to study it in college? I once ran into a student who had just graduated with a degree in ceramics from a private school. To no one's surprise, she was having a hard time figuring out how to make a career out of her major.
My thoughts on the value of a college education (note that I didn't say value of a degree) recently changed…again. When first deciding to study accounting and finance, I was in it for the money. This plan failed miserably the first and second time I tried to do it. I eventually landed in entrepreneurship – a subject that I truly love and can apply to everything in life, which greatly annoys my wife. But outside of a student's specific interests and passions, I'm starting to lean towards other majors as being the "best."
This year, I'm helping in an entrepreneurship class with Professor Doan Winkel at Illinois State University. While discussing college majors in class, Doan stated that "philosophy and journalism are the two best college majors." It took me by surprise. I love writing and feel it's extremely beneficial, but I had never expected to hear anyone say that journalism or philosophy are among the best college majors.
I asked for an explanation, and Doan replied, "philosophy trains one to think critically, and journalism trains one to gather and analyze information from people."
Could it really be that simple? Are these skills
that
valuable in life and worth spending years to learn?
Analyzing the true value of one study versus another is far above my pay grade, but I certainly benefited from classes in both subjects, and I now rely on journalism as part of my business.
My Take
If you were to put a keyboard to my head and demand me to answer "what are the best college majors," I would add two to the discussion – entrepreneurship and engineering. Neither would make my personal list because of potential starting salary, but because of their applications outside of a job.
Entrepreneurship teaches you to take anything, whether an idea for a product or your current skillset, and turn it into a business. Take the ceramics major I mentioned above. Majoring in entrepreneurship with a minor (if available) in ceramics could've potentially taught her how to use her passion for ceramics to make a living.
Engineering is on almost every "best major" list because of the high entry-level salary and its importance to innovation and the economy, but there's something that often gets overlooked. A friend who is a chemical engineer said that the most important thing he's learned both in the classroom and on the job is the ability to solve complex problems, which is another extremely valuable and rewarding skill.
To Summarize
Philosophy teaches critical thinking
Journalism teaches gathering and analyzing information to tell a story
Entrepreneurship teaches how to turn anything into a business
Engineering teaches problem solving
What do you think is the most beneficial college major to a student's development? Is Doan right on the money, or would you argue against philosophy and journalism being the two most beneficial college majors?
__________________________________________________________________
Michael Luchies
is the Founder of
TrepRep
, Director of Content Programming for
Pursuit
,
Interview Editor for
Under30CEO
, Entrepreneurship Lecturer at Illinois State University,
TEW 2 contributor
, and writer of all things entrepreneurship. Connect with Michael on
Google+
,
LinkedIn
,
Facebook
and
Twitter
.
Michael is publishing 365 times in 2015. To find out why, read the
first post of the year here
!