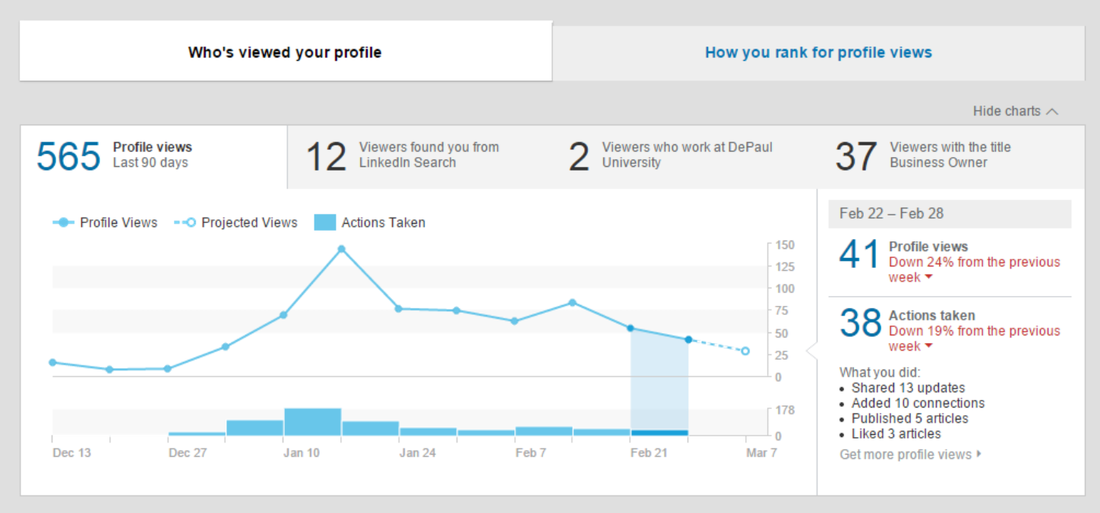 February is supposed to be a month of love, but the short second month of the year wasn't as kind as January to my quest of
publishing 365 days in a row
. The good news is that I'm 60 days into the challenge and still going strong. Engagement and page views declined after a strong month in January, but I'm ready to make sure things get back on the right track in March.
January's recap article:
Month One Recap of 365 Days of Publishing
I'll preface this February's statistics with a recap of the specifics on my process and what has been part of this ongoing experiment so far.
The Specifics
I publish one article each day on LinkedIn.
That article is soon republished on Medium, and on my personal website,MichaelLuchies.com. In February, this was not done as consistently as in January.
For the first month, I published the majority of articles from 7-8am CST. In February, I published nearly all of the articles in between 12-1pm CST. For March, I plan to publish around 12-1am CST.
The article is promoted on my LinkedIn page, Twitter page, and Facebook fan page.
I only promote the LinkedIn post.
The Stats (As of 2/28/2015 8:15pm)Article Statistics on LinkedinLinkedIn Profile
Followers went from 1,524 on January 31 to 1,701 on February 28 (last month: 1,062 to 1,524)

11.6% increase (last month: 43.5% increase)

Profile views (Chart below)
Medium
Followers went from 119 on January 31 to 133 on February 28 (last month: 99 to 119)

11.76% increase (last month: 20.2% increase)

52 views with no promotion (last month: 89 views)
Website - MichaelLuchies.com
Total website visits went from 1,323 to 1,164. Per day visits went from 42 to 41 (last month from 669 total visits to 1,323)
12% decrease (last month: 92.8% increase)
Twitter - @MichaelLuchies
Followers went from 646 on January 31 to 694 on February 28 (last month from 561 to 646)

7.4% increase (last month: 15.15% increase)
Other Wins this Month
What would you like to know about my 365-day publishing journey? Please comment below.