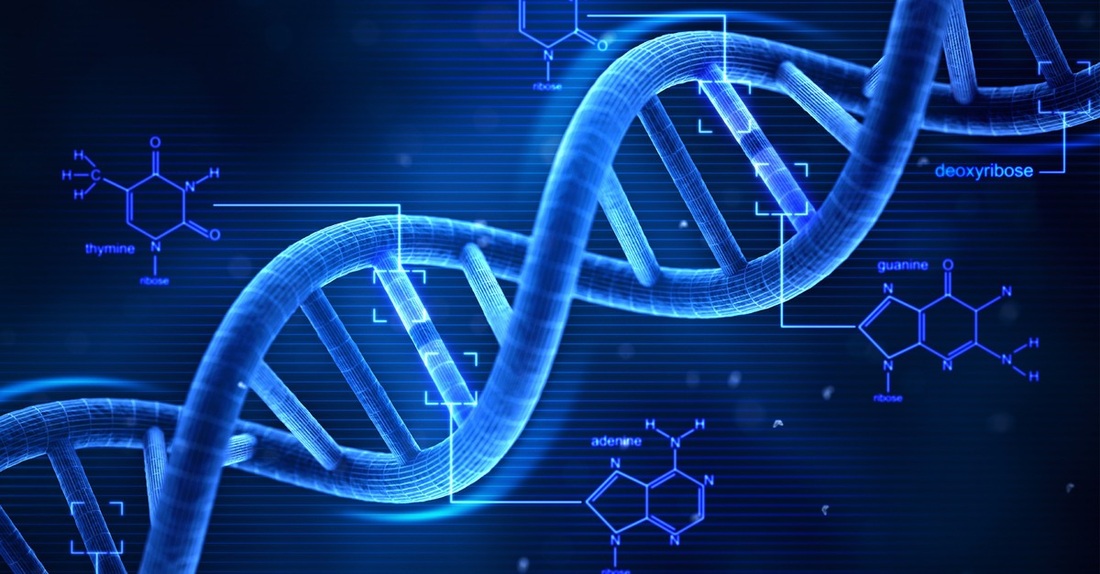 The debate over whether entrepreneurs are born or made has always seemed stupid to me. It's my opinion that with the right focus, guidance, and support; anyone who wants to start a company can become a successful entrepreneur.
Although I believe anyone can become an entrepreneur in the right situation, there are some of us that can't do it alone, and others who have the right tools and traits to build something without anyone's help.
For nearly four years,
Katie Sowa
and I co-led the Collegiate Entrepreneurs' Organization (CEO). We made an amazing team, which allowed us to run an organization of 200+ chapters and over 5,000 student members on our own. Each year, we planned and hosted a National Conference with over 1,000 attendees and 70 speakers with no other full-time staff. It was exhausting, but an amazing experience that was possible because we worked so well together.
In 2011, we attended a CEO Regional Conference hosted by The University of Tampa. Entrepreneurs from around the country came to speak to students about what it's like to be an entrepreneur, the risks and pitfalls of running your own business, and how they've been able to achieve success. Joe Abraham, the
creator of BOSI Entrepreneurial DNA
, shared his theory on Entrepreneurial DNA based on years of research. The four areas of entrepreneurial DNA he identifies are Builder, Opportunist, Specialist, and Innovator.
A
Builder
is a highly focused, business savvy individual who operates based on the bottom-line of their business, often driven by data and metrics.
An
Opportunist
is where entrepreneurs like Elon Musk and Richard Branson fit in. They are fearless and act on instinct.
Specialists
are entrepreneurs who do one thing very well. Doctors, including my wonderful mother-in-law who is a chiropractor, are specialists. They are not usually risk-takers and their business is based around their passion and expertise.
The one category I instantly connected with was
Innovator
. An innovator uses creativity to set themselves and their business apart from others.
For a more in-depth breakdown of each type, check out
this BizTimes.com article
.
During a short break in the conference, Katie and I both took the BOSI DNA test to see what our Entrepreneurial DNA said about us. I was desperately hoping to be a builder – someone who has the necessary skills to start and build a venture from the ground up. I internally knew this wasn't one of my attributes, but that didn't make me want it any less. The results came back, and there were no builder traits found. I was off the charts in the Innovator and Opportunist categories, but had little to no showing in the Builder and Specialist categories.
Katie's results were the exact opposite. She was as high as you could be in the Builder category with several attributes of the other three categories. I was a little jealous, but this helped me realize why we worked so well together. In short, my crazy ideas and enthusiasm would be lost without someone to help put them in place strategically while staying focused on the higher-level needs and goals of the organization. Without Katie's abilities as a leader and builder, my entrepreneurial characteristics may have done more harm than good.
This was a significant moment in my entrepreneurial journey, and although Katie and I no longer work for CEO, we often team up for projects because we know how each other works and how we each bring something different to the table.
How to Use Your Entrepreneurial DNA to Your Benefit
Knowing what you're bad at is powerful information. Surround yourself with people that have skillsets you don't, and don't put yourself in situations where you may struggle on your own. When starting a new project or business, I know that I may not be the best person to run it all by myself. I seek help from people like Katie, who are skilled at putting sense and direction into any project, and can lead that project or business to success.
I tend to gravitate towards people who have different skills. Both my wife, Erica, and the Founder of Pursuit, Liz Presson, are very strong Builders and are able to put structure around my sometimes wild creativity.
Want to take the test? Visit
bosidna.com
. Looking for a fun read about partnerships? Check out this Business Insider article on
10 Super Successful Co-Founders and why their Partnerships Worked
.
__________________________________________________________________
Michael Luchies
is the Founder of
TrepRep
, Director of Content Programming for
Pursuit
, Interview Editor for
Under30CEO
, Entrepreneurship Lecturer at Illinois State University, Co-Host of the Entrepreneurs on Campus Radio Show,
Trepidemic
Co-Host,
TEW 2 contributor
, and writer of all things entrepreneurship. Connect with Michael on
Google+
,
LinkedIn
,
Facebook
and
Twitter
.
Michael is publishing 365 times in 2015. To find out why, read the
first post of the year here
!