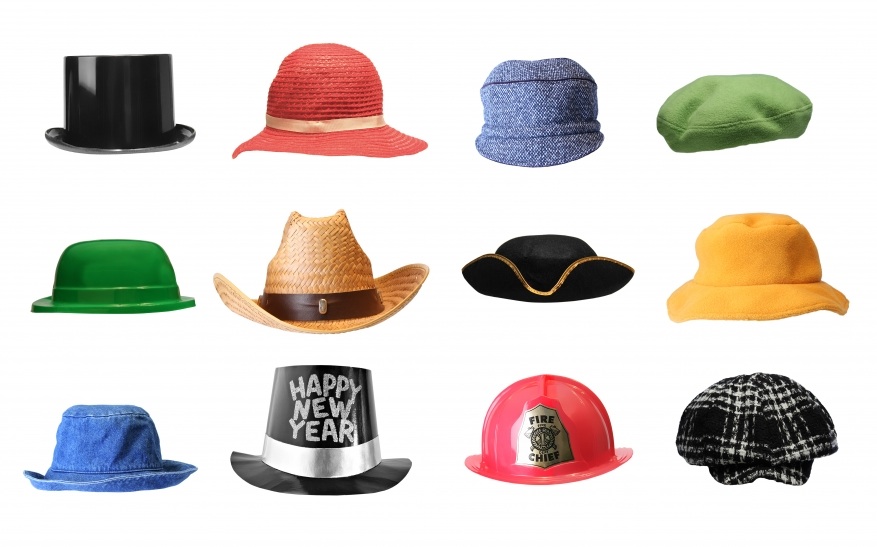 To wear too many hats
: To try to fill more roles at once than is realistically possible.
"I wear many hats," is a phrase I've heard at least once a month for the past four years from my former boss; an entrepreneurship professor and founder of a non-profit organization. Entrepreneurs willingly accept the hat-stacking challenge that comes along with the territory of being their own boss. We have taken this phrase from an indication that we're overwhelmed to a sense of pride, but is it something to embrace, or something that should be changed?
In a
recent conversation
with
Commercery
Founder
Aiko Thurlow
, we talked about the importance of tools and apps for entrepreneurs, and the challenges we face when starting up. "The truth about a small business is that when you're starting off, you have the nice title of CEO, but you're also the accountant, bookkeeper, marketing expert, web developer, and sometimes even the janitor."
So what happens when the hats become too much to handle? What if you're wearing the wrong hats?
I'm a natural multitasker, but that doesn't mean all of the tasks I do on a daily basis align with my skills or interests. For example, my accounting, scheduling, and organizing hats are hideous.
The ugliness of these hats I try to wear prevents me from being able to focus on my beautiful hats. "What happens with wearing so many hats is that it's really hard to keep on growing the business. A lot of times you end up working
in
the business instead of growing it," added Aiko.
Hats I'm Taking Off
Like a bad girlfriend or boyfriend, there are some hats that are worth saying bye, bye, bye to (sorry for the NSYNC reference). I'm outsourcing several hats to allow my more attractive ones to shine. Goodbye scheduling and time-management hats, it's time for you to go!
I hired a virtual assistant to manage my daily schedule, which has increased my productivity and assisted in managing my time. This simple change has already had a significant impact on my business. I'm still trying to incorporate additional tools and people to help make the most of my pretty hats, but it sure feels good having someone else wear these ugly ones for me.
Choosing Hats to Take Off
I create lists on a daily basis. There are several tasks that I consistently tend to avoid because I HATE DOING THEM! These same tasks are often the ones I'm terrible at.
After recognizing the tasks that you dislike and are bad at, write them down and rank them based on importance. Start with researching and brainstorming possible solutions from the top down. You may find an online tool or app, or realize you need an assistant or intern. By finding people or tools that can handle these responsibilities and free you of the burden that comes with them, you're allowing your business to grow.
Do yourself a favor, find one hat you can take off today. For information on tools that can help you with your ugly hats, visit
Commercery.com
. If you need someone to help with your writing, blogging, or content marketing hats, I'd love to talk to you! Visit
TrepRep.com
for more information.
__________________________________________________________________
Michael Luchies
is the Founder of
TrepRep
, Director of Content Programming for
Pursuit
, Interview Editor for
Under30CEO
, Entrepreneurship Lecturer at Illinois State University,
TEW 2 contributor
, and writer of all things entrepreneurship. Connect with Michael on
Google+
,
LinkedIn
,
Facebook
and
Twitter
.
Michael is publishing 365 times in 2015. To find out why, read the
first post of the year here
!