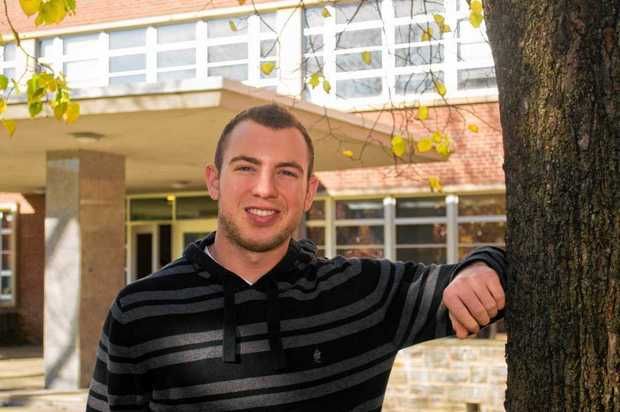 Listen to Episode 1 of Entrepreneurs on Campus Radio Show on Your15Minutes Radio Network
.
In episode one of the Entrepreneurs on Campus Radio Show with Michael Luchies and Katie Sowa, we discussed selling with
Diamond MMA
co-founder and Syracuse University student Dan Goldberg. Dan shared his experience selling mixed martial arts equipment and the world's most protective athletic cup.
Asked about the earliest selling experience he could remember, Dan said, "When I was 14, I would go gym to gym on weekends with a huge duffel bag filled with boxing equipment. I'd tell my parents to pick me up when the bag was empty."
Dan had no prior selling experience, but credits his success to his belief in the benefits of his products. "I know that whoever is using the product -- it will truly improve the quality of their life, and there's a lot of value in that." When looking at each sales situation as an opportunity to improve the life of an MMA athlete, Dan has been able to take the fear out of selling his product.
One of his pieces of advice for other entrepreneurs is to be transparent and willing to change your pitch. "Be open to changes. If something isn't working, I'll ask the customer what they're looking for. I'll ask,
What could I have said that would've made a difference for you?
"
Listen to the full episode and interview here
. Want to be a guest on Entrepreneurs on Campus? Interview us at
CampusTrep@gmail.com
.
--
Dan Goldberg is a serial entrepreneur and a senior at Syracuse University studying Information Management. When I'm not studying, he can be found hustling and growing his businesses, along with brainstorming the next big idea. He is the founder of protective boxing glove company,
Golden Gear MMA
, co-founder of Comforting Covers to provide sick children with no-sew fleece blankets, and co-founder of
Diamond MMA
, the world's most protective athletic cup. Dan has been profiled in
Inc. Magazine's
Coolest College Startup list of 2014, was a Semifinalist in the Cupids Cup Business Competition, received the Idea of The Year Award for 2014 from Syracuse University and was 2015 US National winner of the Entrepreneurs' Organization
Global Student Entrepreneurs Award Competition
. Follow Dan on
Twitter
.