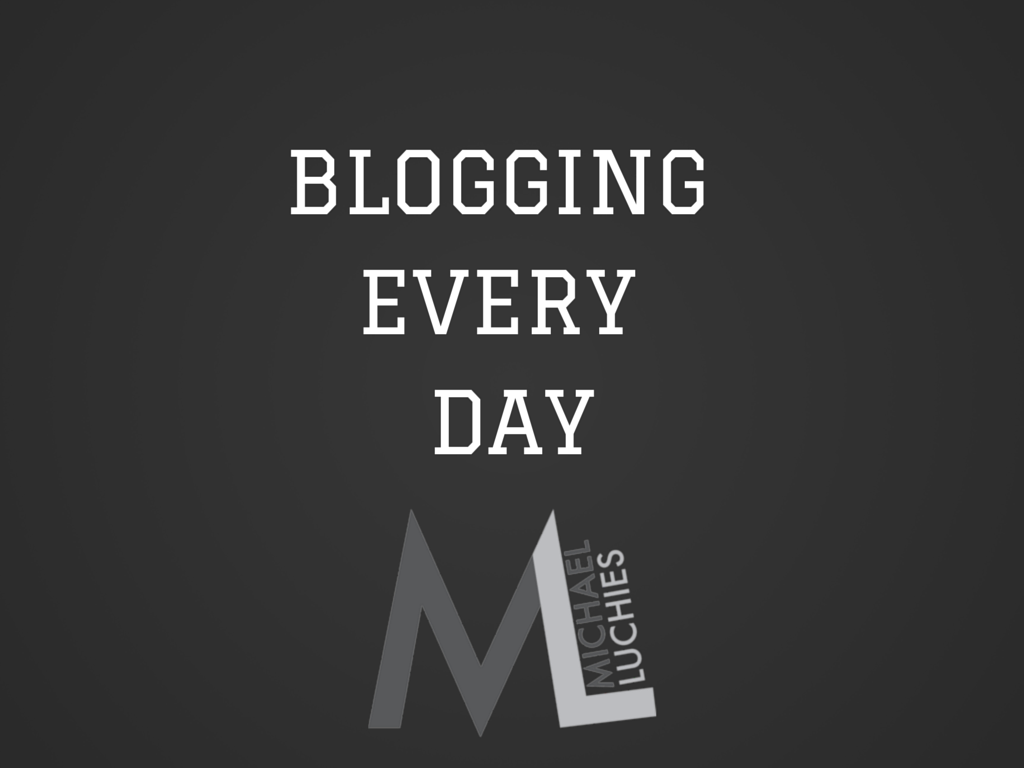 There's no debating that content is one of your most powerful tools when building or promoting a business online. According to a
HubSpot survey
, 62% of all businesses surveyed (over 900) have blogs, which is up significantly from 48% in 2009.
Despite the growth in content marketing, there are still a lot of uncertainties when it comes to strategy, metrics, promotion, and the consistency in which a business should publish blog posts and other types of content.
On the first of this year, I announced that I would publish at least one original article every day of the year on LinkedIn. I knew it would be a difficult challenge, but the information I planned to gather, lessons I would learn along the way, and the audience I hoped to build was worth the commitment. While I don't recommend businesses or entrepreneurs publish everyday posts, there are benefits to doing so. Here are seven reasons to blog daily.
Drastically Improve Your Writing Quality
"Miss one day of practice, I notice; miss two, the critics notice; miss three, the audience notices"
Although I wrote for clients on a daily basis long before my writing challenge, I often went weeks without publishing for myself. I felt like I was losing my own voice as a writer and wasn't doing enough to improve my writing.
Doing something every day is bound to push your limits and improve whatever it is you're working on. Not only have I decreased the time it takes to write, my errors have decreased (I use Grammarly to track), and pageviews have increased, which all lead me to believe I have improved as a writer.
Experiment and Perfect Different Strategies and Topics
Writing every day will push you to the limit, but you will test out a lot more than just your will power.
I've been able to test multiple marketing strategies, write about over one hundred topics, and find out what resonates with my audience and what tests well on LinkedIn. Explore and tinker with your content efforts until it's right. The only way to find out what works is to test. Get testing!
See Your Social Media Following Rise Quickly
Daily content puts your personal and business brand in the spotlight every 24 hours. Your content is bound to gain you additional followers on social media. With still more than half of the year to go, here are how my accounts have grown over the past 150 days.
LinkedIn Followers: 1,062 (January, 1) - 2,421 (May 27)
Twitter Followers: 561 (January 1) - 850 (May 27)
Website Views: 669/month (December) - 1,751/month (April)
Build New Relationships
An unexpected result of writing every day has been the new relationships I've built as a direct result of my challenge. I've been asked to speak at events, featured on four podcasts, contributed to two books, and have met many awesome people.
Increase Engagement in Your Network
In addition to meeting new people, creating new content can help uncover old connections that you've been trying to reconnect with.
If an article you publish can benefit someone in your network, send it to them in an email and ask for their feedback. Just sharing your content in your network will help strengthen relationships you already have and get people more interested and engaged in what you're doing.
Ramp Up SEO Efforts
There are a lot of faulty SEO practices, but publishing quality content is still the best way to build your online presence. By writing about topics your audience cares about, you'll attract new visitors who are searching for those topics. Having hundreds of searchable blog posts will increase the likelihood that you will be found in the deep blue sea of online content.
Properly Measure Results
Launching an effective content marketing plan depends on being able to track metrics. Any metric worth tracking needs a lot of data to be measured. Publishing every day will provide daily statistics, show trends, and help you discover what works and what doesn't. You'll be able to see what times of the day work best to reach your consumers, what titles they like best and how they share and interact with your content.
You don't have to publish everyday to get enough data, but you can't write two posts a month for a few months and expect to have enough information to properly create an effective content marketing plan for the future.
Writing a blog every day isn't for everyone, but it does have its benefits. Consider how your consistency affects your audience and the goals you are trying to achieve when planning your content strategy. How often do you blog and why? Are you looking to build your brand with content? Contact Michael Luchies atLuchies.Michael@gmail.com to schedule a free strategy call.