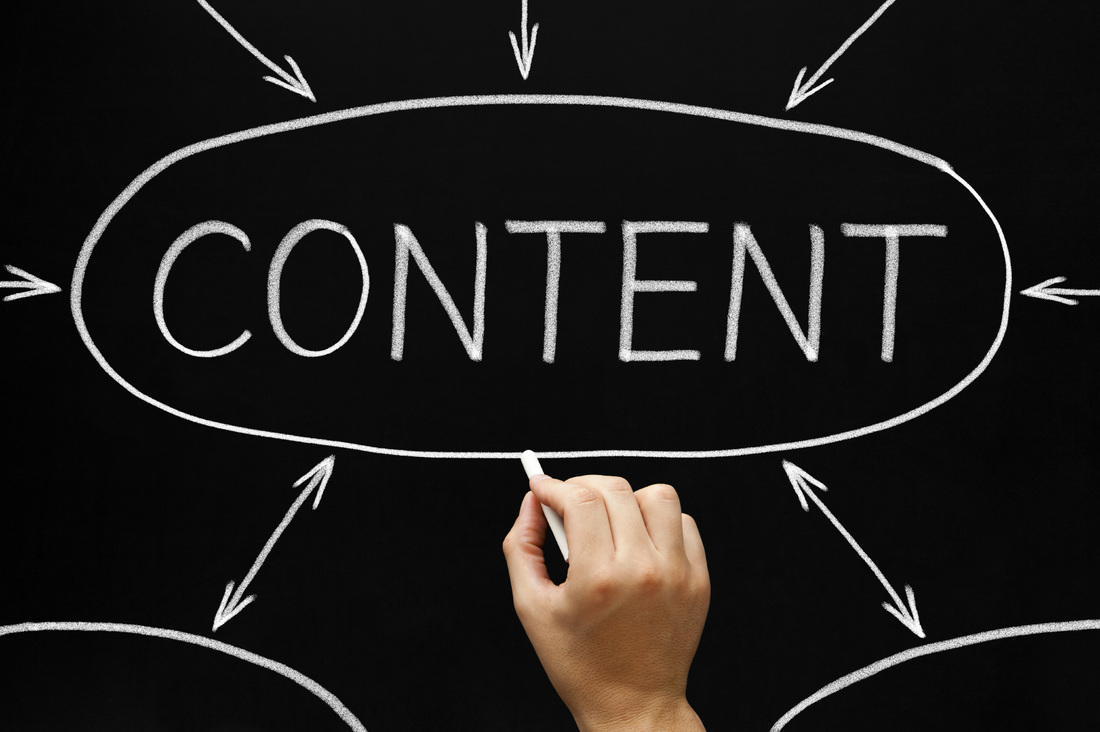 Imagine walking into a Macy's department store in search of a new outfit. As soon as you enter through the door, you see clothes on the floor, improperly marked shelves, unreadable price tags, and no organization whatsoever. Not only are you going to leave the store without an outfit, you're never going to return.
Does your website look like a department store in chaos?
Many website issues can give visitors an incentive to leave, but there's nothing more important than the content on your website. Not only does it serve as your greatest search engine tool, it's what helps guide users to a desire action. Regardless of the template or images you use for your site, the content on your website is what will determine if someone will make a purchase, sign up for a newsletter, or leave to go to a different store.
While working on website content over the past several years, I've recognized many common trends that push customers away instead of pulling them in. Here are seven ways website content can scare your visitors away.
Formatting --
Your text paints a picture of your business, products, and services. It helps visitors understand what you have to offer them and why they should get it from you.
Formatting copy on a website is easy, but it's often screwed up. From alternating font styles to bullet points that don't properly align; formatting mistakes makes consuming your content difficult and will result in your audience not believing in your ability to pay attention to detail -- something that's critical in a service business. Keep a simple and consistent format for your website content.
Lack of a Call to Action
Your content has a reason for existing (at least it should). Don't be afraid to point customers in the right direction of what they should do next. Should they share this blog post with people who would also find it valuable? Should they sign up for your newsletter? Are they ready to purchase your product? Make recommendations on your website using carefully and cleverly placed calls to action.
Ur Grammer is Bad
Online content has turned everyone into a grammar cop. It's hard to find an article without critics in the comment section ripping apart both the writer and publication for a couple of errors.
Website copy needs to be thoroughly examined and updated to attract your target market and to avoid errors. Errors stick out like a sore thumb and are hard to erase from our minds.
Overly Promotional
Lacking a call to action causes people to leave your site, but so does begging. Too many calls to action or blatantly overly promotional content is similar to you personally approaching every person you meet and asking them to buy something out of your briefcase. Sales copy can work extremely well depending on your target market and what your goals are, but it needs to be used very carefully. If your audience isn't looking to be sold to, you need to avoid promotional copy and carefully lead them through the sales funnel.
Find your call to action sweet spot (mix of asking without being obtrusive) and always err on the side of caution rather than pushing overly promotional content on your home page.
Outdated
Having outdated content is just as bad as having grammar errors or images that don't load. If you haven't posted a blog for six months, you should remove your blog or get to writing. People will think you're no longer in business or you don't care enough to keep things current. Update your pages regularly.
It's Focused Only on Optimization
If you write for robots, don't expect humans to like your writing. Clever writers find ways to work in keywords, but stuffing your pages is a good way to offend your audience. What good is getting people to your site if they hate what they find?
Video-Only
Web use is shifting to mobile phones, and content is being transformed into video, but written content is still king (for now). Nobody likes being forced to watch advertisements or listen to a video when reading is more convenient. Offer several forms of content for your audience to choose from, but make sure to cater to the primary preference of your target market.
Do you need help with your website content? Contact Michael Luchies at
Luchies.Michael@gmail.com
to schedule a free strategy call.