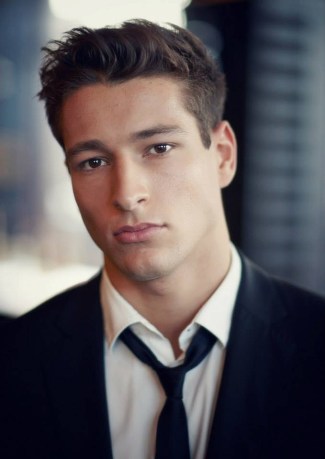 When being taught how important an
avatar
is to a business, the only thing I was able to think about was the
movie
. After getting the image of James Cameron's blue creatures out of my mind, I still felt like I was in the twilight zone; not because I didn't understand, but because I hadn't thought of defining a target market in this way before.
An avatar is an ideal customer or a fictional representation of a desired person. For anything you do in life, you can create an avatar of the specific target or beneficiary of your work or an activity. By creating a story for a fictional person you wish to serve, you can focus on serving their needs, which will resonate with a very real group of people you can sell to or please.
Let's take a look at an avatar example for this article.
James is a 26-year-old professional who has worked in a financial institution for the past four years. He's sick of working in the corporate world and has dabbled with several startups and business ideas over the past few years. He's looking for that one sign he should quit his job and seeking the perfect idea for a business to start.He spends most of his workday reading online and searching for ways to end his day-to-day torture at his current job. James doesn't have a family yet and wants to have a career or business he loves before settling down.
If I was writing articles to attract the James' of the world, here are a few draft article titles:
- Time to Quit: 10 Signs You Should Leave Your Job for a Startup
- 8 Business Ideas to Start While Working a Full-time Job
- How to Ensure You Have Enough Money to Survive When Starting a Business
That's great Mike, but is an avatar really that important? Can't I just create an awesome product and people will love it and buy it without having to define a specific person to sell it to?
Possibly, but would you want to approach dating without knowing the qualities you want in a man or woman? How will you know if you've found the right one if you don't even know what they look like, their characteristics or their values? In an Entrepreneur on Fire blog post,
Who is your avatar?
, the importance of an avatar is summed up nicely. "You can't start and continue to grow a successful business where you do X, Y and Z if you don't know who you're doing all of that for."
If you define who you are serving specifically, you can then target them directly and serve that specific target better than anyone else. For skeptics of targeting such a specific market, consider that author Stephen King writes books for one specific person only -- his wife, Tabitha King. Even by targeting every book and idea he brings to life with his craft to her, he captures a wide audience because many people share interests and characteristics. His die-hard fans love his work so much; they share with their friends, family, and network. This all started by defining an avatar and delivering amazing value to that specific person.
If only all of us could satisfy our significant others to that degree!
Using The Tip
: You probably know who you want to help or work with, but creating a descriptive profile (avatar) will enable you to hone in on who you're serving and help you accomplish your goals. Start creating your avatar by defining the group of people you want to serve.
For example, with my business TrepRep, I want to work with young entrepreneurs and startups. These entrepreneurs either have funding or enough revenue and consistent business to hire a writer or marketer to help grow their business. I can assume that this person is most likely 25-35, comes from a middle-class family, is technology savvy, has some college education if not a college degree, is single, and is a male.
The characteristics of your avatar do not eliminate potential customers outside of those traits, but they help you identify your most likely customer. I will work with an 80-year-old female entrepreneur who lacks technical knowledge if there's a good fit, but the likelihood of a customer of this type is far less likely.
Now, take the extra step and create a story for your specific customer like the example of James above. After coming up with the story for your avatar, post it where it can remind you of your target market of one. Target your marketing, website content, products and messaging to that specific profile. Not only will you blow away customers who fit that profile, you'll satisfy many others as well.
Was this helpful? If so, please share! Additional Resources
:
Who is your avatar? (Entrepreneur on Fire)
,
The
Tips to Get Ahead Series
is a 10-part series highlighting the best tips and pieces of advice from my years of interviewing and working with influential business leaders and entrepreneurs. Do you have an amazing tip for others? Share in the comments below, or email me at
Luchies.Michael@Gmail.com
.
--
Michael Luchies
is the Founder of TrepRep, Entrepreneurship Lecturer at Illinois State University, Co-Host of the Entrepreneurs on Campus Radio Show, and Co-Host of theTrepidemic Podcast. Connect with Michael on Twitter. Michael is publishing 365 times in 2015. To find out why, read the first post of the year here!