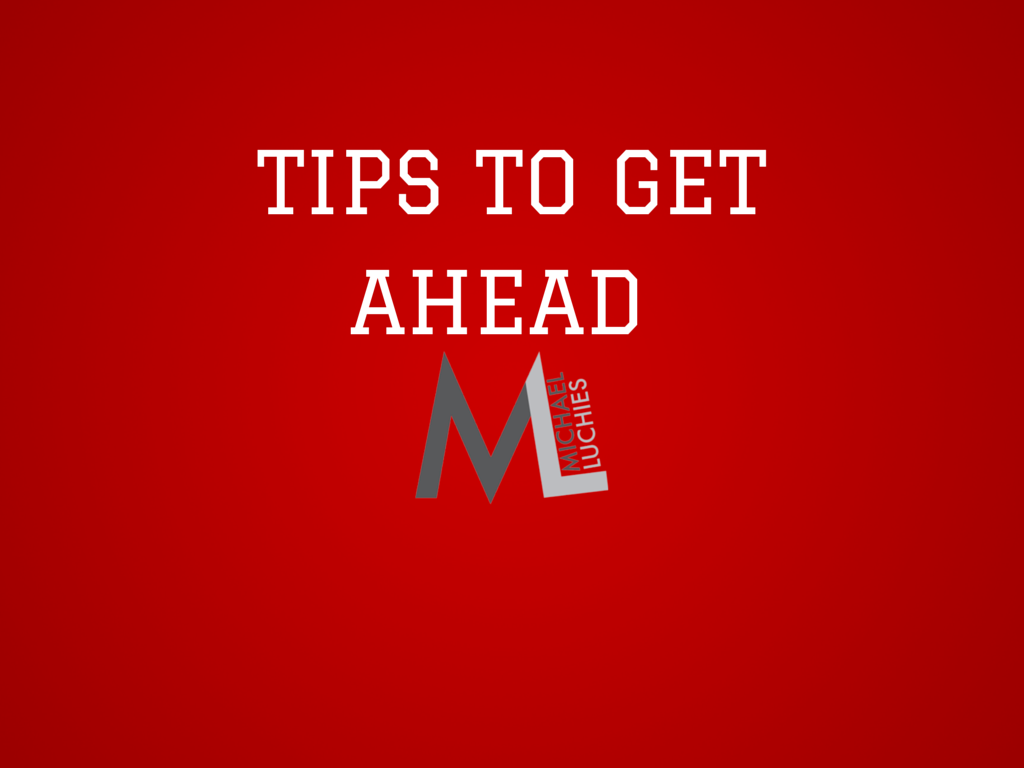 Have you ever asked yourself what you're doing to get ahead?
For years, I worked so hard pleasing clients and working to build the reputation of the nonprofit organization I was working for that I missed many opportunities to advance my personal brand and career. When it was clear that I needed a change, it became vital that I start working to get ahead instead of just reacting after the fact.
I started the Tips to Get Ahead series to help those of you who want to advance your brand and career by implementing things that have worked for me and many of others in the past. Tip number five is
Be a Guest.
The majority of us know that social media and content can help build an online following and get traffic to our websites, but few of us do this well for our personal brands. It's understandable because those of us that aren't authors, public speakers, or actors, don't see the direct benefit in promoting ourselves outside of something we're working on. We're not trying to book a gig or sell a book, so why do I need to "sell" myself? Because we have to sell ourselves every day. Interviewing, networking, and even participating in a meeting involves selling.
Selling yourself doesn't have to be completely selfish. In fact, there's a way to give to others while using their channels to promote yourself -- be a guest!
By using established networks, you're able to benefit from the hard work of others just for showing up. Over the past four months, I've contributed to two books, three podcasts, and four guest blogs. Although I've been working to build my own personal brand since 2007 at some level, seven of the Google search results that come up under my name in the first two pages are from the podcasts and guest posts I did this year. This may not seem that impressive, but I've published over 160 articles this year on LinkedIn, my
personal blog
and my
business website
, and my guest posts still outrank all of this content.
Guest posts have led to new clients, more visits to my website, and new opportunities. My LinkedIn profile alone has grown over 150% since January. It's time to become a guest. Let's get started.
Using The Tip:
First, tap into the social networks and media websites you have at your disposal. Write a post on LinkedIn and
Medium
, and make sure you have established and maintained accounts on Twitter, Google+, Facebook, Instagram, and any networking sites that target your industry.
Next, look into your extended network for who is running podcasts, who has a blog, and who may know others that have these types of opportunities available. Often, you can find calls for content or sections titled "guest bloggers" on the website. Reach out to them (if the opportunity fits your skill set) and offer your help. By being a guest on their podcast or blog, you're giving them free content and promoting yourself, your business, and whatever else you have to offer. It's an easy and highly effective win-win.
After doing the above, start reaching out to more established blogs and podcasts that cover areas that are of interest to you. Send samples of the blogs and other guest posts you did above to show off your skills and give yourself credibility. These outlets will want to see previous work before they give you a chance.
It may take some time and hard work to get featured on major websites and podcasts (sometimes years), but the benefit is huge as this content will provide you value for years to come. Start today by writing a LinkedIn or Medium post.
Was this helpful? If so, please share! Tips to Get Ahead Series
:
Make an Introduction: Tips to Get Ahead Series Part 1
Interview Someone: Tips to Get Ahead Series Part 2
Create a Target Market Avatar: Tips to Get Ahead Series Part 3
Publish an Article: Tips to Get Ahead Series Part 4