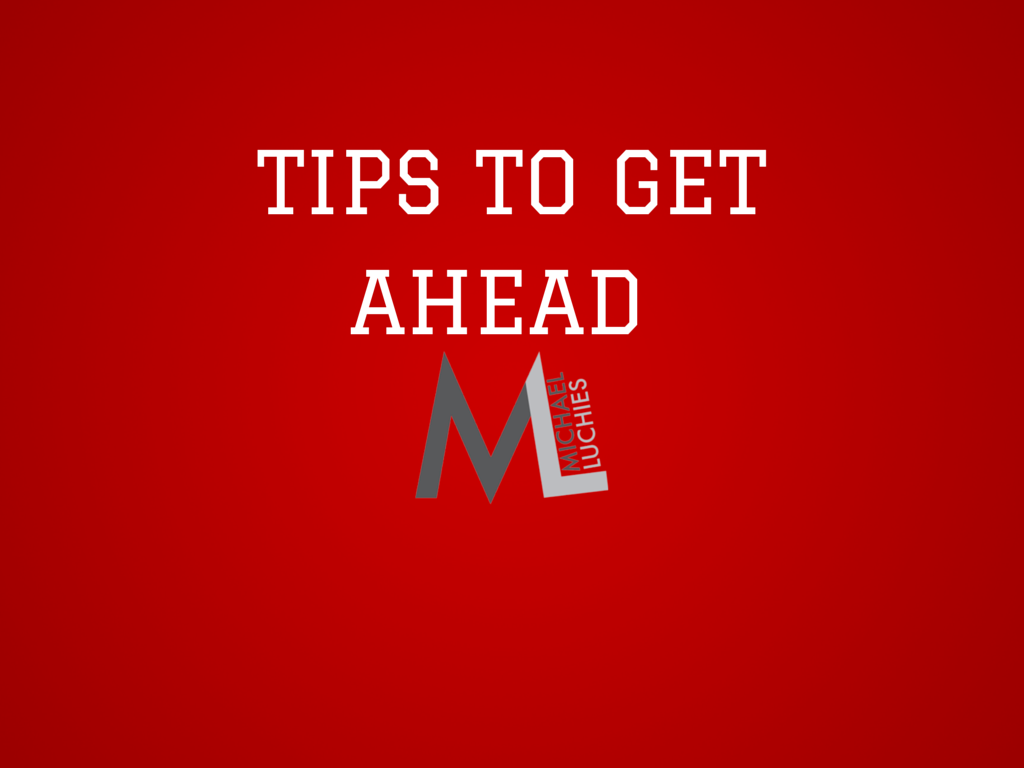 While most things in life don't live up to the hype, if used correctly -- content does.
If you're doing anything worthwhile, you should be writing about it. From building a business to pursuing your goal of sailing around the world on a yacht -- there are people that want to hear about your journey, learn from your expertise, and connect with you on a greater level. In a world where every person is the CEO of their own media company, there's value to building your personal brand by creating a substantial network and engaging an audience that gains value from what you have to offer.
While you most certainly don't need to write posts everyday as I've chosen to do this year, publishing an article is a great way to get ahead. Here's what you can expect to get out of publishing if done right and how to get started, and get ahead, today.
Unlike an article that's published in a daily newspaper never to be seen again, online publishing allows your article to be seen for years after it was created. If your article is helpful and well-written, the long lifespan of that content will help you get traffic to your website or social media pages consistently. You never know who may read, share, and comment on something you've written that could help your business, career or personal brand.
In 2013, a college friend sent me a surprising text message saying that his manager passed around an article to their entire team that I had written. Not only did it get his attention and cause him to reach out to me, his manager wanted me to come in for an interview. I wasn't looking for a job, but this is just one example of how content can surprisingly open doors.
If you still need another reason to convince you that publishing online is beneficial, Google your name. Feel weird about Googling your name? You may, but others don't. Instead of only having social media links when someone you met at a networking event is searching for more information about you, content, which may be relevant for this person depending on your writing strategy and target market, can engage this person and build additional credibility with them. For example, if I meet an entrepreneur at a networking event and talk to them about the importance of writing, a quick Google search will give them examples of my work, and many of those will appeal to them directly.
It's time to get started!
Using The Tip
: You can publish an article just to get something out there, but there should always be a reason and strategy to what you're doing. Write down what your top three goals of writing are and who you are writing for (BE SPECIFIC!).
Now, it's time to pick a topic and a place to publish. My advice to clients when getting started writing is to pick their first topic based on what they would talk about if forced to give a public speech in front of a crowd of people that share similar interests.
Based on your topic and the audience it's going to be written for, research outlets that feature this type of information. Your first article will likely need to be self-published, but by doing your research and seeing what type of content is out there on your subject, you'll learn hot to appropriately target your audience and learn where they find content to read. Who knows, maybe your first article will get the attention of an editor -- you never know until you try.
If you do need to self-publish, consider sharing your content on LinkedIn or Medium. If you're active on either platform, it's likely that many of your connections and followers are in your target market and will relate with your topic.
Before publishing, get feedback from people within your network. After publishing, share to your network and find online groups and communities that may be interested in what you've written. Reddit, Facebook, and LinkedIn are all great places to share if you're tapped into public and private groups.
For people you know will benefit from your article, send an email stating that you thought they might get something out of the article and ask for their feedback. This is a great way to refresh connections with people you know and let them know about what you're working on. Still need additional help? Feel free to email me at
Luchies.Michael@Gmail.com
.
Was this helpful? If so, please share! Additional Resources
:
How to Publish Your First LinkedIn Post in 6 Steps
,
5 Simple & Actionable Personal Branding Steps to Take Today
,
How to Get Successfully Published TODAY
Make an Introduction: Tips to Get Ahead Series Part 1
Interview Someone: Tips to Get Ahead Series Part 2
Create a Target Market Avatar: Tips to Get Ahead Series Part 3
The
Tips to Get Ahead Series
is a 10-part series highlighting the best tips and pieces of advice from my years of interviewing and working with influential business leaders and entrepreneurs. Do you have an amazing tip for others? Share in the comments below, or email me at
Luchies.Michael@Gmail.com
.
--
Michael Luchies
is the Founder of TrepRep, Entrepreneurship Lecturer at Illinois State University, Co-Host of the Entrepreneurs on Campus Radio Show, and Co-Host of theTrepidemic Podcast. Connect with Michael on Twitter. Michael is publishing 365 times in 2015. To find out why, read the first post of the year here!